The Barn Theatre proudly presents THE WEDDING SINGER, our 600th Show in our 75 Year History!
Music by Matthew Sklar
Lyrics by Chad Beguelin
Book by Chad Beguelin & Tim Herlihy
Based upon the New Line Cinema film Written by Tim Herlihy
Produced & Directed by Brendan Ragotzy
Opening Tuesday, August 17 at 8:00 PM Playing through August 29
(Augusta, MI) The Barn Theatre blasts the stage with the rockin' 80's hit musical THE WEDDING SINGER July 17 – 29. This is the 600th Show at the Barn Theatre in 75 years!
It's 1985 and rock-star wannabe Robbie Hart (Eric Morris), is New Jersey's favorite wedding singer. Backed by his tried-and-true bandmates, Sammy (Patrick Hunter) and George (First Year Apprentice Nathan Hoty), Robbie is the life of the party until his own fiancée, the red-hot siren Linda (2nd Year Apprentice Lexi Pinnata), leaves him at the altar. Julia (Melissa Cotton Hunter), a winsome catering waitress, tries to cheer him up, and it dawns on Robbie he is falling for Julia. The trouble is she is about to marry a slimy Wall Street shark, Glen (First Year Apprentice Jason Kimmel). When Julia and Glen unexpectedly decide to elope, Robbie must pull off the performance of the decade, or else the girl of his dreams will be gone forever.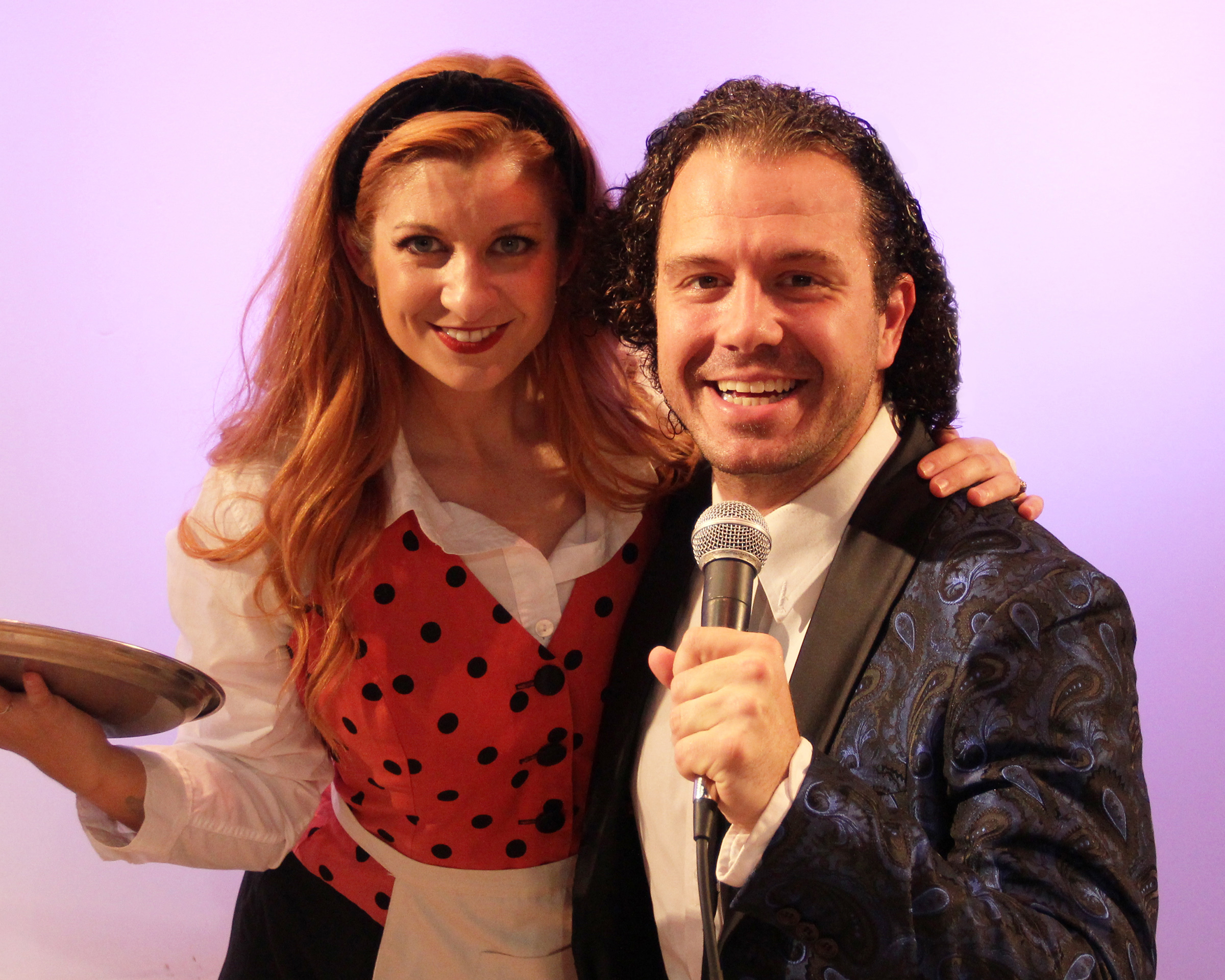 THE WEDDING SINGER opened on Broadway in 2006 starring Barn alum Stephen Lynch and was nominated for five Tony Awards, along with Best Actor in a Musical for Mr. Lynch. With a brand-new score that pays loving homage to the pop songs of the 1980s, THE WEDDING SINGER takes us back to a time when hair was big, greed was good, collars were flipped, and a wedding singer just might be the coolest guy in the room.
THE WEDDING SINGER is directed by Brendan Ragotzy
Set designed by Steven Lee Burright and Samantha Rudy
Costumes designed by Melanie Wehrmacher
Music direction by Chris Gray
Choreography by Melissa Cotton Hunter
Technical Direction and Properties are designed by Sam Rudy
Lights are designed by Michael McShane
Sound has been designed by Spencer Wooley
Garrylee McCormick is hair/wig master
THE WEDDING SINGER is rated PG-13 for language.
The Barn Theatre School's popular Outreach Program, the Backstage Xperience is offered for this production! Dates are August 19, 20, 25, 26, 27. Groups are encouraged to email: bsx@barntheatreschool.org to learn about this extraordinary program for kids and chaperones. The Backstage Xperience is sponsored by the Irving S. Gilmore Foundation and Eaton.
The Rehearsal Shed & Bar Show
Enjoy refreshments in the Rehearsal Shed Lounge with friends before the show, during intermission, and after the actors have taken their final bows. Take in our cabaret-style show after the main stage performances while satisfying cravings with some light snacks.
Make Bar Show reservations online for the entire summer. No need to wait in line before the show!
2021 Property Improvements
The Barn has added two more exciting additions coming this summer.
In addition to the Rehearsal Shed, the Barn has recently opened Miss Penelope's Saloon! Open before and during the show for patrons to grab a drink
NEW THIS SEASON, you can now bring drinks into the theatre
Opening soon:

A new pizza kitchen, Back 40 Pizza, will be freshly made and served before, during, and after the show.
Construction has just begun on our Silo Museum & Gift Shop, which will open later this summer
Location & Ticket Details
The Barn Theatre is located on M-96, west of Augusta. Tickets range from $41-$49 for adults and $25 for children 12 and under. Visa, Mastercard, Discover, and American Express are all accepted. Group rates are available. The Box Office is open every day from 10:00 AM – 10:00 PM. To reserve tickets, call (269) 731-4121 or buy them online here.
The Barn Theatre's production of THE WEDDING SINGER is sponsored by Heritage Chevrolet.