Lance Barber
Guest Artist:  CLUE

This local boy, raised in Battle Creek Michigan is proud and pleased to return to the stage that was a major inspiration to his lifelong career path. Lance first came to the Barn as a patron in 1980 to see a production of Grease. He became an official Barnie as an apprentice in '93 and '94 appearing in many shows.
That formative experience led Lance to further his education in Chicago, training at the renowned Second City Conservatory. Since making the move to Los Angeles in 2000, Lance has had the luck and privilege to work quite successfully in television, including the 2005 HBO series "The Comeback" with Lisa Kudrow, FX's "It's Always Sunny in Philadelphia," "How I Met Your Mother," "Gilmore Girls," "Californication," "Monk," "The Mentalist," "Grey's Anatomy" and "The Big Bang Theory." He can currently be seen as George Cooper Sr. on the hit CBS spinoff comedy, "Young Sheldon."
Lance would like to give a standing ovation to the Ragotzy family for keeping the magic of theater alive in Michigan for three generations. And to express unfathomed gratitude to his family and friends for an abundance of love and support.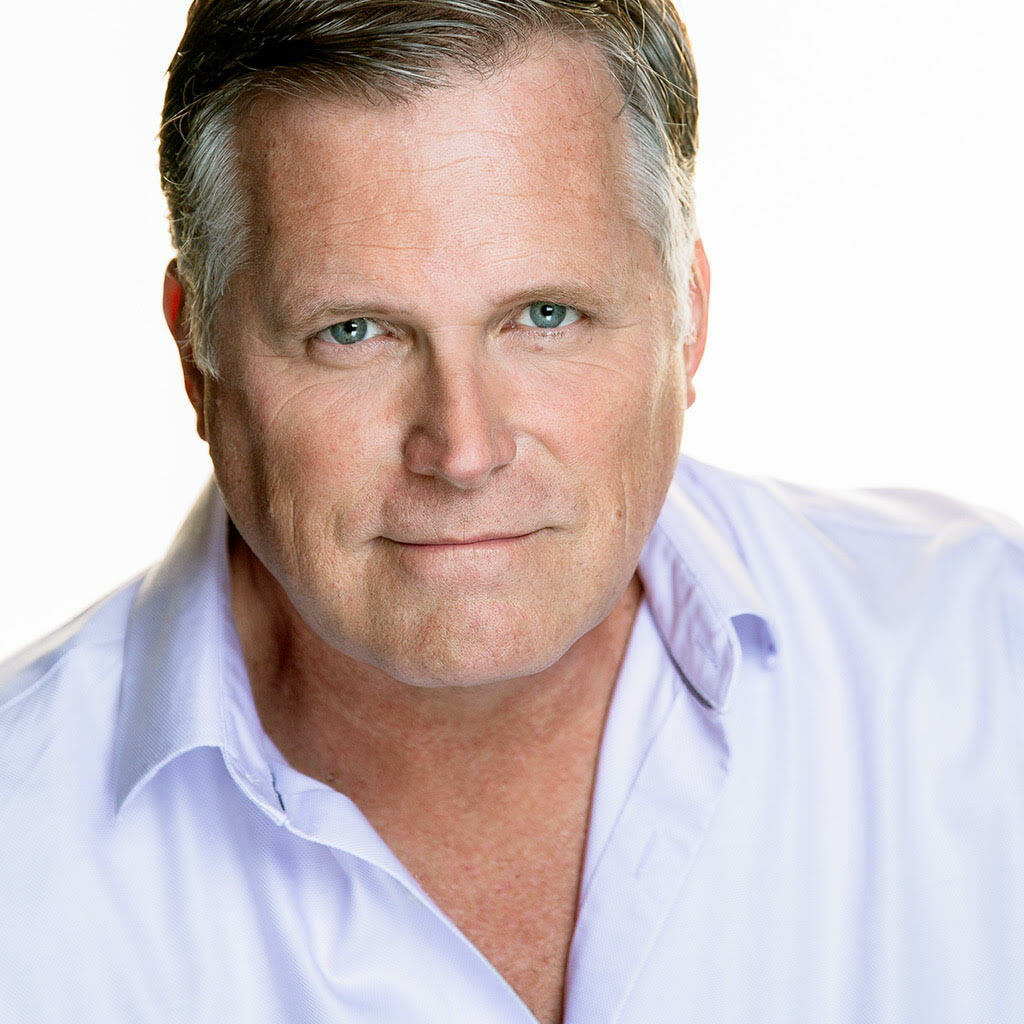 Robert Newman
Guest Artist:  CLUE
A favorite Guest Star here at the Barn, Robert is currently nominated for a Daytime Emmy for his 2022 portrayal of the evil (or perhaps just "misunderstood") character Ashland Locke in THE YOUNG AND THE RESTLESS but is perhaps best known for his 28-year run as Joshua Lewis on the longest running program in broadcasting history, GUIDING LIGHT. The role garnered him 2 Daytime Emmy nominations for Outstanding Lead Actor in a Drama Series.
Robert was an apprentice here at the Barn in 1981 and received his Equity card that season. Since then he has guest-starred at the Barn many times. Last season he was seen as Dennis Dupree in ROCK OF AGES.  Favorite Barn shows include the title roles in SWEENEY TODD, MAN OF LA MANCHA, FIDDLER ON THE ROOF and Edna in HAIRSPRAY.  Other recent shows include 9to5, MAMMA MIA, BIG: THE MUSICAL, THE CIVIL WAR, NOISES OFF, THE LION IN WINTER (opposite Kim Zimmer), THE HUNCHBACK OF NOTRE DAME, LOVE LETTERS, and THE BEST LITTLE WHOREHOUSE IN TEXAS.
Cierra Stroud
Guest Artist:  NUNSENSE
Ciarra is thrilled to make her Barn Theatre debut with Nunsense! A graduate from the University of California, Irvine with a BFA in Music Theatre, some of her past Chicagoland credits include "Eve" in The Apple Tree at Porchlight Music Theatre, Squirelle 2 in Elephant and Piggie: We Are in a Play, at the Marriott Theatre, Frenchy in Grease at Drury Lane Theatre, Brie in Catholic School Token at Northwestern University, she was The Girl With the Date in Blues in the Night at North Coast Repertory Theatre, The Witch in Into the Woods at Myers Dinner Theatre, Catherine in Pippin and "Armelia" in Ain't Misbehavin' at Timber Lake Playhouse. Ciarra would like to give special thanks to her father and grandmothers for all their love and support, to Roy for bringing so much laughter to her life, and to her mother, who is always in her heart.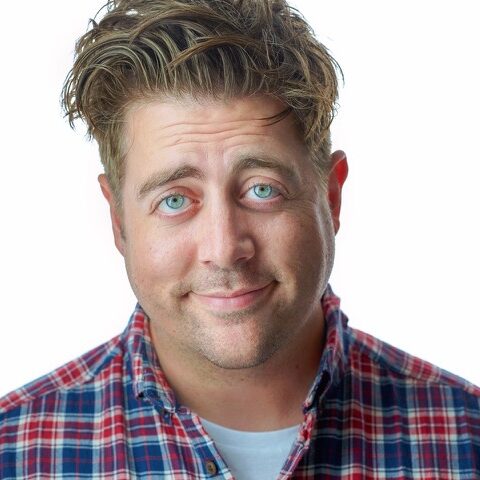 Eric Petersen
Guest Artist:  Jimmy Buffett's
Escape to Margaritaville
Eric Petersen is overjoyed to be back at The Barn and performing in his 20th Barn Show!!
He met his wife Barnie Lisa Marie Morabito when they worked together here in 2003 and they have now been together for 20 years and have 2 kids (Sophie & Miles)!! Eric has worked extensively in Television and the Broadway stage.
Television credits include: Kevin on "Kevin Can F*** Himself" on AMC,  Ant'ney on the hit children's show "Madagascar: A Little Wild" on Hulu (EMMY Nominated for his role), and "Kirstie" (TVLand) where he played the Series Regular role of Arlo Barth alongside Kirstie Alley, Rhea Perlman, and Michael Richards. Eric has made guest star appearances on "Big Bang Theory", "Modern Family", "NCIS", "CSI", "GCB", and the Lifetime movie "The Brittany Murphy Story".  Eric has many Disney channel credits including the shows "Jessie", "Sydney To The Max", "Kirby Buckets" and "Pair of Kings".
Eric appeared in the Oscar-nominated Coen Brothers' film "The Ballad of Buster Scruggs" for Netflix.  Eric has appeared in 4 Broadway shows and countless regional theatre projects.
Broadway credits include: "School of Rock" (Dewey Finn), "Shrek: The Musical" (Shrek on the 1st National Tour and Shrek Standby on Broadway), "Escape To Margaritaville" (Brick, OBC), and "Peter & The Starcatcher" (Ted)—Graduate of Bradley University.
@ericpete @theportlygentleman
Brandon Boler
Guest Artist:  Jimmy Buffett's
Escape to Margaritaville
Brandon is a Chicago-based Actor and is proud to make his Barn Theater debut in Jimmy Buffett's Escape to Margaritaville as Jamal. He's currently a Company member with Invictus Theatre Co Chicago and an Artistic Associate with Cabinet of Curiosity in Chicago.
Currently he is working with Cabinet to create a uniquely eco-friendly poetry slam in 2 parks in Chicago entitled "Outloud, Outspoken!" with the Chicago Park District, the Chicago Poetry Foundation, Chicago Printmakers Collective, and the Chicago Humanities Festival, where the microphone for the Poet is being powered by humans riding bicycles at the park. During his time with Invictus, he was recently featured in their Jeff Award-winning production of RUINED by Lynn Nottage, as Jerome Kisembe, and Martin Luther King Jr. in The Mountaintop by Katori Hall. This past April Brandon joined the SAG-AFTRA union and will be featured in a newly developed Podcast entitled "Psychopompos: A New Mythology" a re-telling of the Greek Mythologies, slated to be released this October on all major Podcast streaming services.
Brandon would like to thank Eric and Brendan for inviting him to be a part of this amazing group of people and prestigious company, as well as his reps at BMG talent. He'd also like to thank his spouse for always putting up with him, his family and friends for supporting him, and all of YOU for supporting the Barn and what they do here. For more information about Brandon please follow him at www.BrandonBoler.com, or on Instagram @brandboler
Carrie Compere
Guest Artist:  Jimmy Buffett's
Escape to Margaritaville
We are so thrilled to welcome Carrie to the Barn in JIMMY BUFFETT'S ESCAPE TO MARGARITAVILLE! Carrie comes to us with an impressive resume including the Broadway Revival of The Color PurplE and Holler If Ya Hear Me.

Her Off-Broadway credits include Daddy and THE Golden Apple. She also performed on the 1st National Tours of The Color Purple and Shrek the Musical. Regionally she has performed in Shout Sister Shout, Disney's Newsies, and The Lightning Thief.
Carrie's Film/TV credits include: "Many Saints of Newark" (Warner Bros), "The Crew," "City On A Hill," "Law and Order," and "Manifest," "New Amsterdam," "Seven Seconds," "NYC 22," and "Show Boat: Live at Lincoln Center." Thanks to God, her hubby Jerry, and their children, Isaiah and Pneuma.
Carrie also thanks her manager Susan Campochiaro Confrey (CBU Management) and JC William Agency. This is for Jeanne! 1 Cor. 2:9  @carriecompere
Eric Morris
Guest Artist:
Million Dollar Quartet
Eric is elated to return to the Barn once again! Last season, audiences delighted in his portrayal of Adam in SEVEN BRIDES FOR SEVEN BROTHERS. Other recent Barn credits include 9 to 5 & Mamma Mia! as well as portraying Robbie Hart in The Wedding Singer. Eric also had the time of his life directing the musical that was "for everyone," SpongeBob SquarePants: The Broadway Musical! He apprenticed in 2007 and 2009, where he was Lead Tenor in The Producers, Tommy in The Who's Tommy, and Tom Sawyer in Big River.
Eric is currently based out of the Twin Cities where select credits include the World Premiere of Runestone! A Rock Musical & A Servants' Christmas at History Theatre, Guys & Dolls at the Guthrie Theater...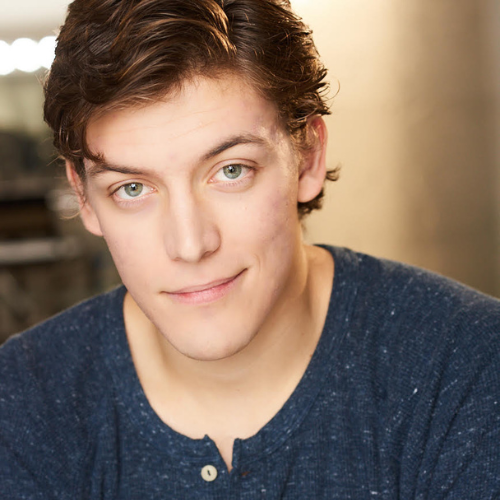 Owen Squire Smith
Guest Artist:
Million Dollar Quartet
Owen is making his Barn Theatre debut with MILLION DOLLAR QUARTET and we couldn't be more thrilled to welcome him! Originally from Grand Rapids, MI, Owen received his MFA in Acting from the University of Tennessee, Knoxville and his BFA in Acting for the Stage & Screen at Azusa Pacific University in California. Having appeared in many stage shows as well as movies, Owen is a multi-faceted performer. He would like to thank Brendan & Penelope for this wonderful opportunity, the production team, cast & crew, former teachers, his family, Mom, Dad, Grandma, and especially, Jesus Christ! He dedicates his performance to his Grandpa & Dad who introduced this music to him!
Social media: @owensquiresmith
Tyler Michael Breeding
Guest Artist: Million Dollar Quartet
Tyler is excited to make his debut at the Barn Theatre! Born and raised in small town Iowa, Tyler has performed all around the world. Most recently, he was Johnny Cash in the co-regional premiere of MILLION DOLLAR QUARTET CHRISTMAS and a swing for regional premiere of BEAUTIFUL: THE CAROLE KING MUSICAL at the Ogunquit Playhouse. Some favorite credits include the national tour of Million Dollar Quartet where he was the Cash and Elvis cover and Johnny Cash at Mill Mountain Theatre's production. Other credits include Rhett in the original production of Grand Ole Country at Little Theatre On the Square and Jimmy Ray in Bright Star at the Okoboji Summer Theatre to name a few. Special thanks to my community, family, and God!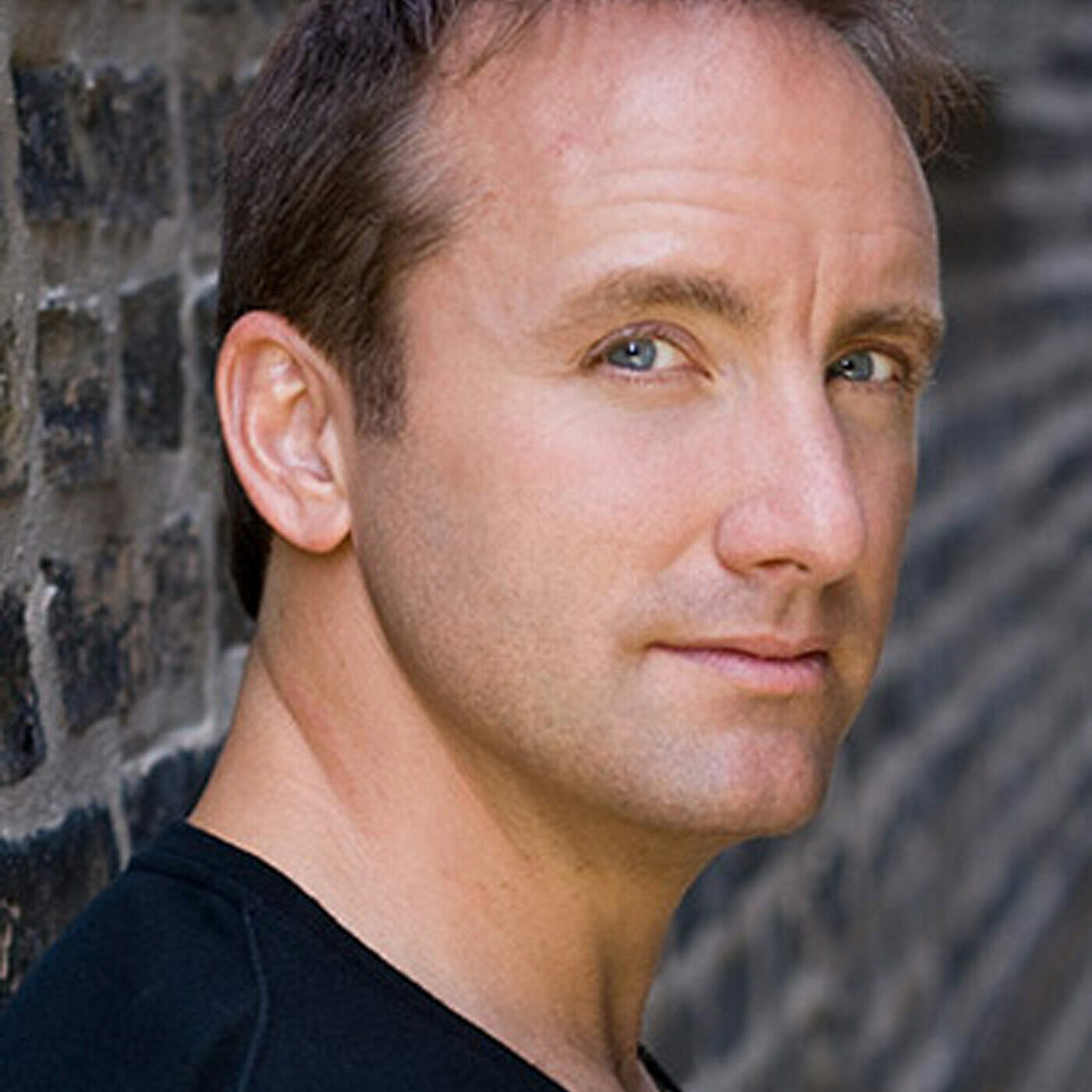 Eric Parker
Guest Artist:  Baskerville,
A Sherlock Holmes Mystery
Although he feels he turns up like a bad penny, we couldn't be more thrilled to have one of our favorite people back on the Barn's stage! Eric is thoroughly enjoying coming back to the Barn... for season 26! Last year he arrived midseason for GROUNDHOG DAY, ESCANABA IN DA MOONLIGHT, opposite Kim Zimmer in MISERY, returning to THE ROCKY HORROR SHOW, and directing three of his very favorite people on Earth in DOUBT.
Patrons may remember Eric for his major roles in LES MISERABLES, JESUS CHRIST SUPERSTAR, THE FULL MONTY, HANDS ON A HARDBODY, SHREK, ESCANABA IN (both DA MOONLIGHT and IN LOVE) and EVITA, among many others, as well as directing several mainstage productions and bar shows...
Ashley Woytal
Guest Artist: The Wizard of Oz
Ashley (she/her) is so excited to be making her debut at The Barn. She is thrilled to perform close to home at a theatre she has looked up to for so long! Ashley is a rising sophomore at the University Of Oklahoma and is a musical theatre performance major where she performed in the Ensemble of Jesus Christ Superstar. Regional credits include Audrey in Little Shop Of Horrors and Monty Python's Spamalot as a Laker Girl. Ashley has also won many awards, including The National Musical Theatre Awards where she was Semi-Finalist in 2022 and the coveted Sutton Foster Award for Best Actress 2022.