It's 1985 and rock-star wannabe Robbie Hart (Eric Morris), is New Jersey's favorite wedding singer. Backed by his tried-and-true bandmates, Sammy (Patrick Hunter) and George (First Year Apprentice Nathan Hoty), Robbie is the life of the party until his own fiancée, the red-hot siren Linda (2nd Year Apprentice Lexi Pinnata), leaves him at the altar. Julia (Melissa Cotton Hunter), a winsome catering waitress, tries to cheer him up, and it dawns on Robbie he is falling for Julia. The trouble is she is about to marry a slimy Wall Street shark, Glen (First Year Apprentice Jason Kimmel). When Julia and Glen unexpectedly decide to elope, Robbie must pull off the performance of the decade, or else the girl of his dreams will be gone forever.
THE WEDDING SINGER opened on Broadway in 2006 starring Barn alum Stephen Lynch and was nominated for five Tony Awards, along with Best Actor in a Musical for Mr. Lynch. With a brand-new score that pays loving homage to the pop songs of the 1980s, THE WEDDING SINGER takes us back to a time when hair was big, greed was good, collars were flipped, and a wedding singer just might be the coolest guy in the room.
THE WEDDING SINGER is directed by Brendan Ragotzy
Set designed by Steven Lee Burright and Samantha Rudy
Costumes designed by Melanie Wehrmacher
Music direction Chris Gray
Choreography by Melissa Cotton Hunter
Technical Direction and Properties are designed by Sam Rudy
Lights are designed by Michael McShane.
Sound has been designed by Spencer Wooley
Garrylee McCormick is hair/wig master
THE WEDDING SINGER is rated PG-13 for language.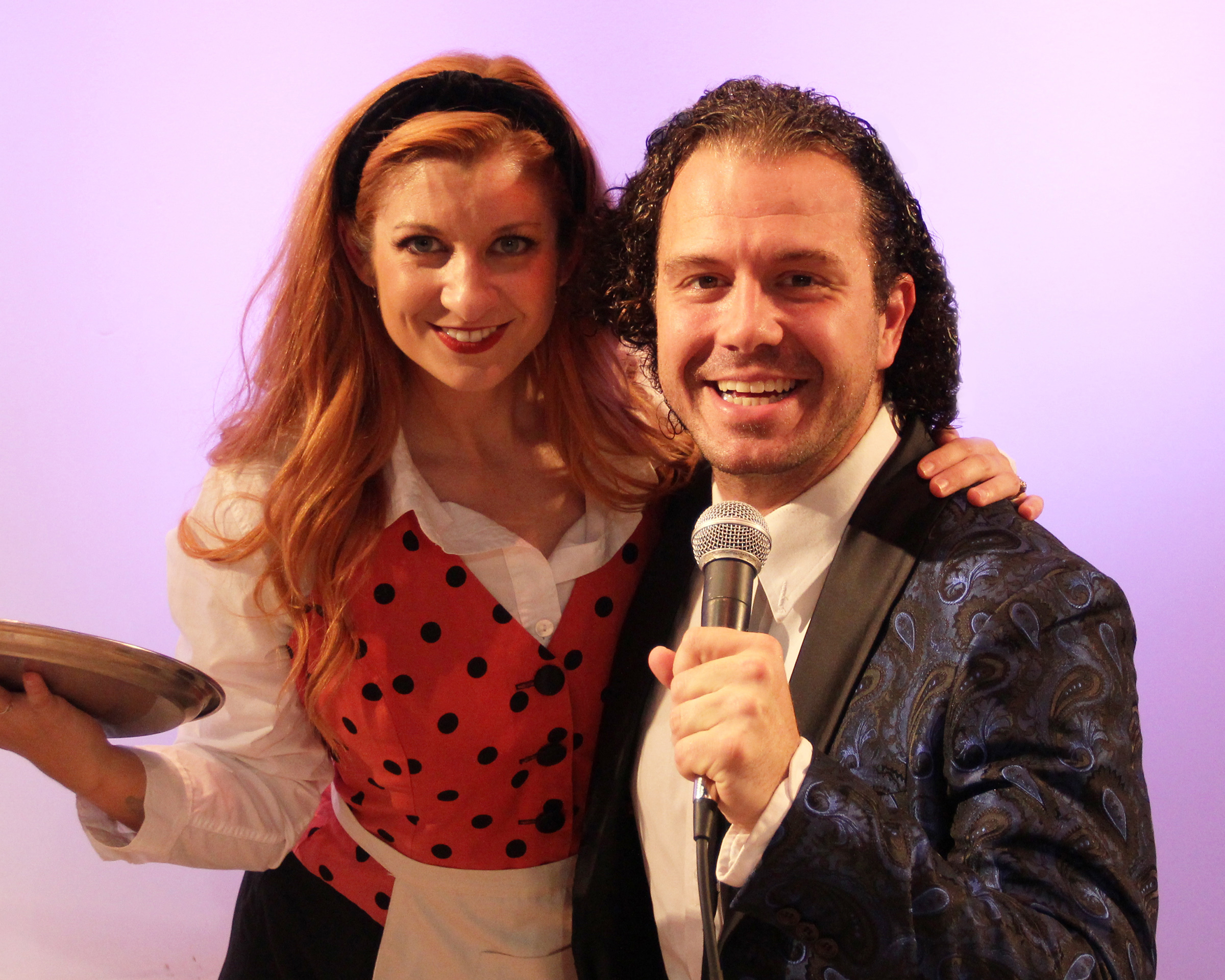 Cast List
Robbie Hart - ERIC MORRIS*
Sammy - PATRICK HUNTER*
George - NATHAN HOTY
Julia Sullivan - MELISSA COTTON HUNTER*
Holly - ZOE CONSTANTINIDES
Glen Guglia - JASON KIMMEL
Rosie - ROZ McHENRY*
Linda - LEXI PINNATA
Angie - PENELOPE ALEX*
Jared Shapiro - OWEN PFEIFFER
Ensemble: NICHOLAS BIDDLE, STEVEN LEE BURRIGHT*, JULIA ANNE COHEN, AARON CZARNECKI, JOHN JAY ESPINO*, KAYLA GEROGOSIAN, CHARLIE KING*, ELIZA KNODE, JAKE RAGOTZY, LUKE RAGOTZY*, CHRIS RUBINGH, KAT SCHERER, COSETTE SMITH, DANIELLE ULLMAN, CAROLINE VETTIE, SYDNEY WEISER
*Denotes member of Actor's Equity Association
Backstage Xperience Dates:
August 19, 20, 25, 26, and 27
Students will tour the theatre, including technical design areas that are typically off-limits to the public. They get to experience hands-on learning about professional theatre production during the interactive presentations of technical and performance aspects of the theatre. Q&A sessions will accompany the demonstrations and their experience in attending the evening's musical! Get details here.
Thank You to Wedding Singer Show Sponsor