Calling all Parrot Heads! Opening August 15 the Barn Theatre brings you JIMMY BUFFETT'S ESCAPE TO MARGARITAVILLE starring Broadway original cast member Barnie Eric Petersen! This party is playing through August 27.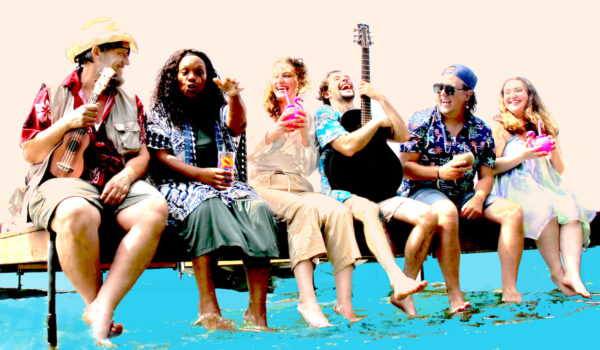 You will be transported to a tropical island getaway! Leading our visit is part-time bartender, part-time singer, and full-time charmer, Tully, portrayed by Luke Ragotzy. He thinks he's got life all figured out - until a beautiful tourist, Rachel, portrayed by second year apprentice Elizabeth Volpe. Starring as the island bartender is Eric Petersen, who brings his brilliant comedic timing once again to the Barn in his original Broadway role of Brick. Eric first began his relationship with the Barn in 2003. He met his wife, Barnie Lisa Morabito, that season and returned for several seasons. Margaritaville marks his 20th show at the Barn. The cast also features Broadway veteran Carrie Compere as Marley, the owner of the island hotel, Charlie King as J.D., a one-eyed beach bum, Chicago newcomer Brandon Boler, portraying Jamal, the hotel worker, as well as the entire company. 
This hilarious, heartwarming musical comedy features the most-loved Jimmy Buffett classics, including "Cheeseburger in Paradise", "Margaritaville," "It's Five O' Clock Somewhere," "Fins," "Volcano," "Come Monday," and many more!
First presented at The La Jolla Playhouse May 2017, Margaritaville had limited runs in New Orleans, Houston, and Chicago. It opened on Broadway in February 2018 at the Marriott Marquis Theatre and ran for 29 previews and 124 performances. 
Adult themes, and mild language. Rated PG
JIMMY BUFFETT'S ESCAPE TO MARGARITAVILLE is directed by Eric Peterson with Musical Direction by Matthew Shabala. Kasey Lazan is Choreographer. Eric Peterson and Brett Burradell are Scenic Designers and Karsen Green is Costume Designer. Properties are designed by Steven Lee Burright with Lights designed by Tracy V. Joe. Garrylee McCormick is the Hair/Wig Designer. Troy Benton is Sound Designer. Technical Direction is by Brett Burradell.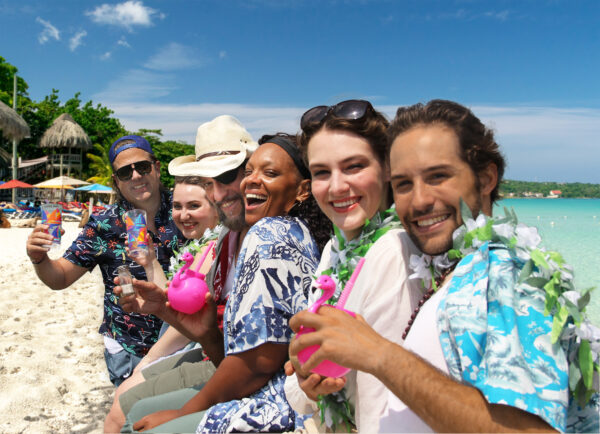 Performances for JIMMY BUFFETT'S ESCAPE TO MARGARITAVILLE will run August 15 - 27 Tuesday through Saturday at 8 PM and Sunday at 5:00 PM.