Meet Our First Year Apprentices!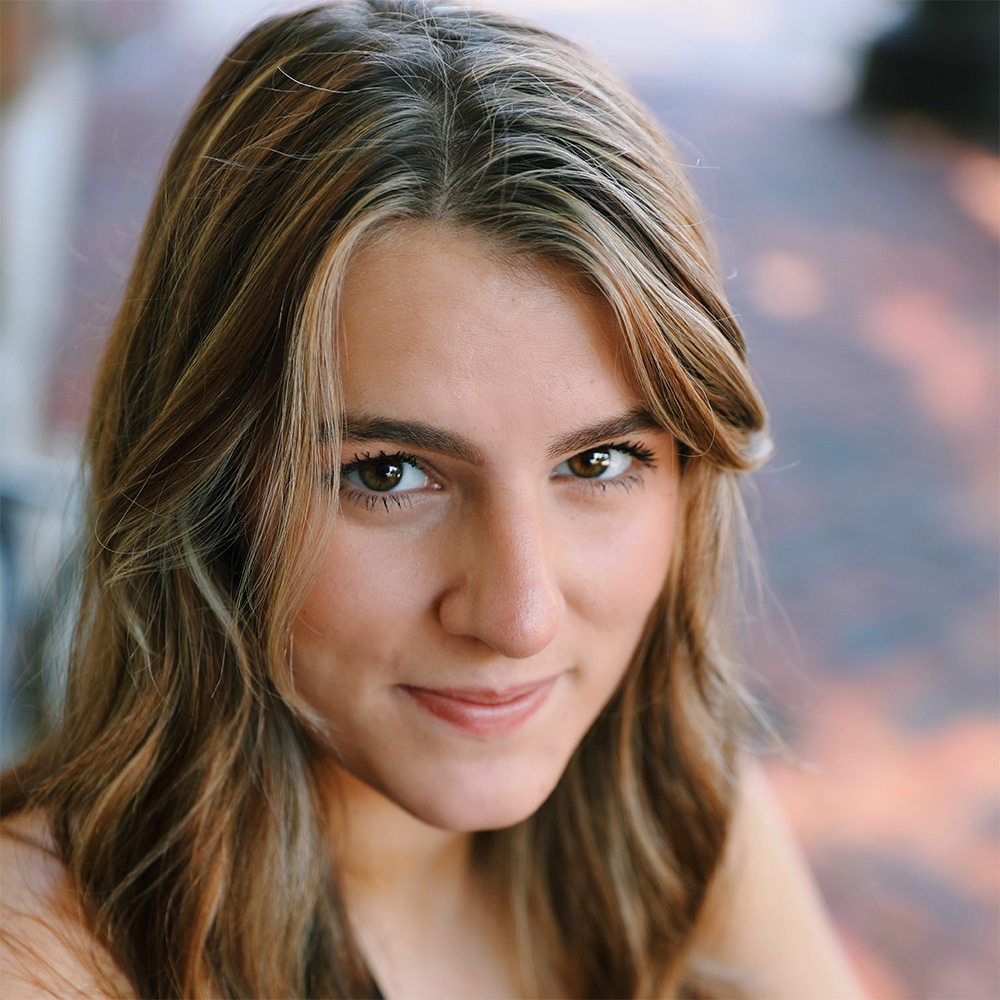 Ainsley Mooney Alrutz
Ainsley Alrutz is overjoyed to be making her debut with the Barn Theatre. She is originally from Atlanta, Georgia and is a rising junior at Viterbo University in La Crosse, Wisconsin. She was most recently seen in CARRIE and PAJAMA GAME at Viterbo. She spent much of her childhood working at The Legacy Theatre where she found her love for choreography and working on the tech side of theatre as well as performing. She would like to thank her parents for their constant encouragement and Josh for pushing her to be a better human every day. The sun will come out tomorrow. <3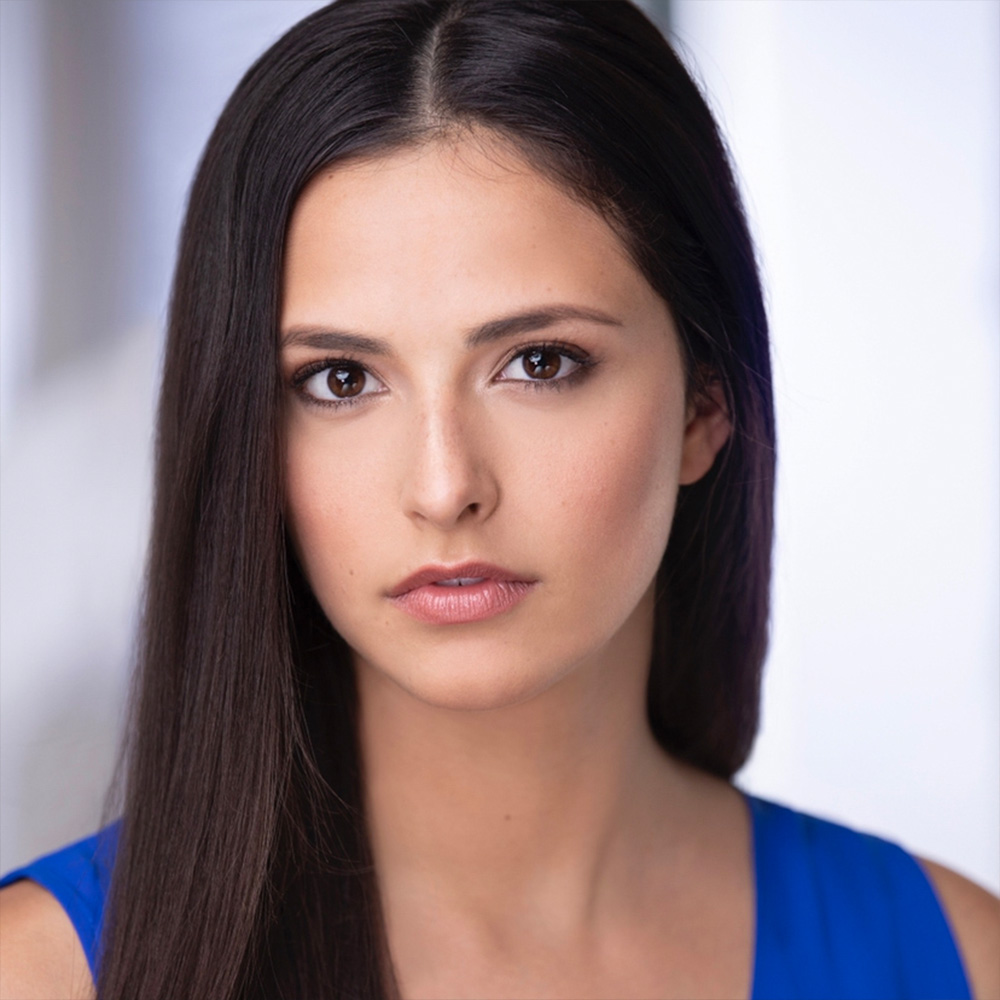 Gabrielle Bieder
Gabrielle is incredibly thrilled to be making her debut with The Barn Theatre. A New York native, Gabrielle is a rising senior studying Musical Theatre and Political Science at Northwestern University. She spent the summer of 2021 studying Shakespeare at the London Academy of Music & Dramatic Art. Most recently, Gabrielle made her Chicago debut in Blank Theatre's Jeff Recommended production of SHE LOVES ME. Other favorite credits include, Wendla in Spring Awakening, Sophie in MAMMA MIA!, and Cosette in LES MISERABLES. In the Spring of 2020, Gabrielle competed in BroadwayWorld's "Next On Stage" Musical Theatre Competition. Gabrielle believes that Theatre is so impactful because it has the ability to heal, spread powerful messages, and evoke social change. She feels that with love and kindness, anything is possible. Gabrielle would like to extend tremendous thanks to her family for their unwavering encouragement and support. Special thank you to The Barn for this wonderful opportunity! IG: @gabriellebieder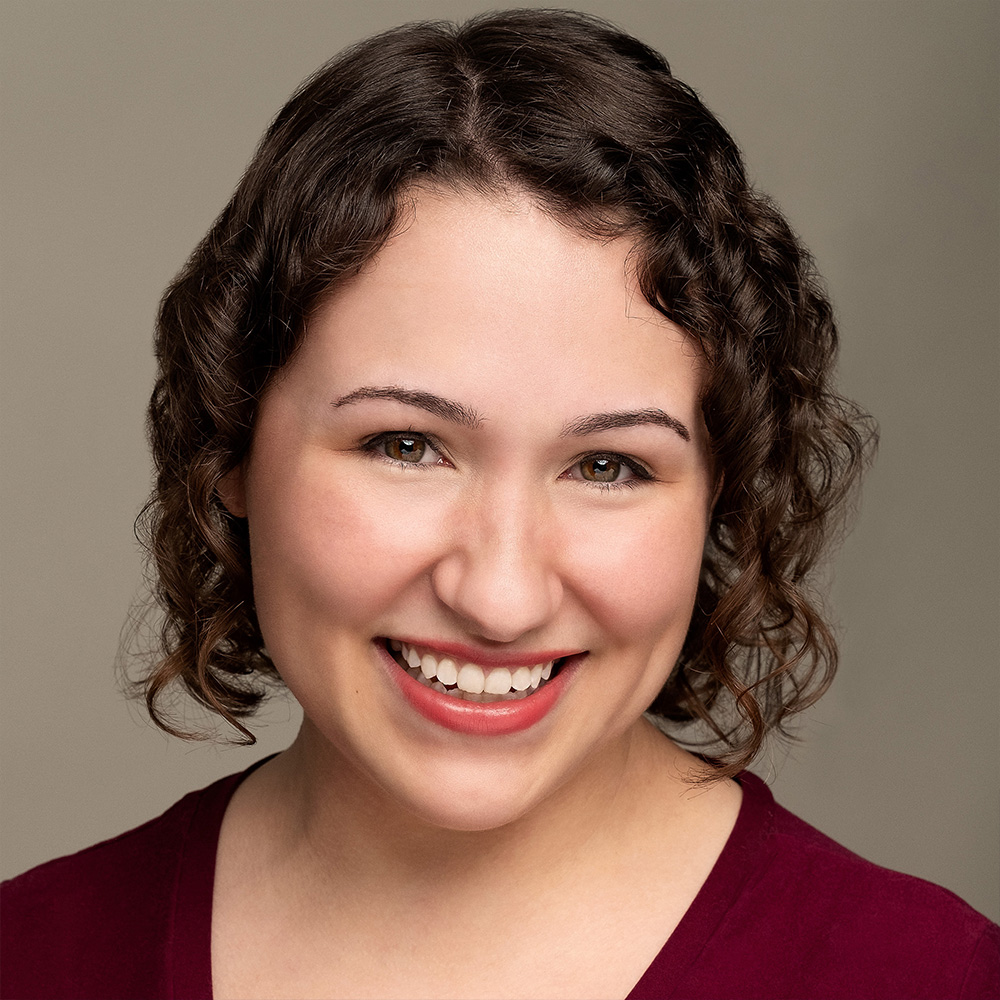 Miranda Rose Blood
Miranda is thrilled to be an apprentice at the Barn Theatre this summer, and to finally experience summer stock after two COVID summers. She is a recent graduate of CAP21 Conservatory/ Molloy College where she earned a BFA in musical theatre with a minor in music. She is an NYC based singer, actor, and songwriter, who is currently writing her own musical with her dad! Her favorite past roles include Sister Mary Leo in NUNSENSE at CAP21 Conservatory, Johanna in SWEENEY TODD, and Hermia in A MIDSUMMER NIGHT'S DREAM. Most recently she originated the role of Miss Kennedy in ULYSSES MISSA as a part of the New York Theater Festival, and played the leading role in a staged reading of the new musical FALL RISK. She would like to thank her amazing family, friends, and teachers for always supporting her dreams. Special thanks to CAP21 mentor Aimee Francis who is also a Barnie! To follow along with her artistic journey you can visit her website: mirandaroseblood.com and follow her on instagram or tiktok.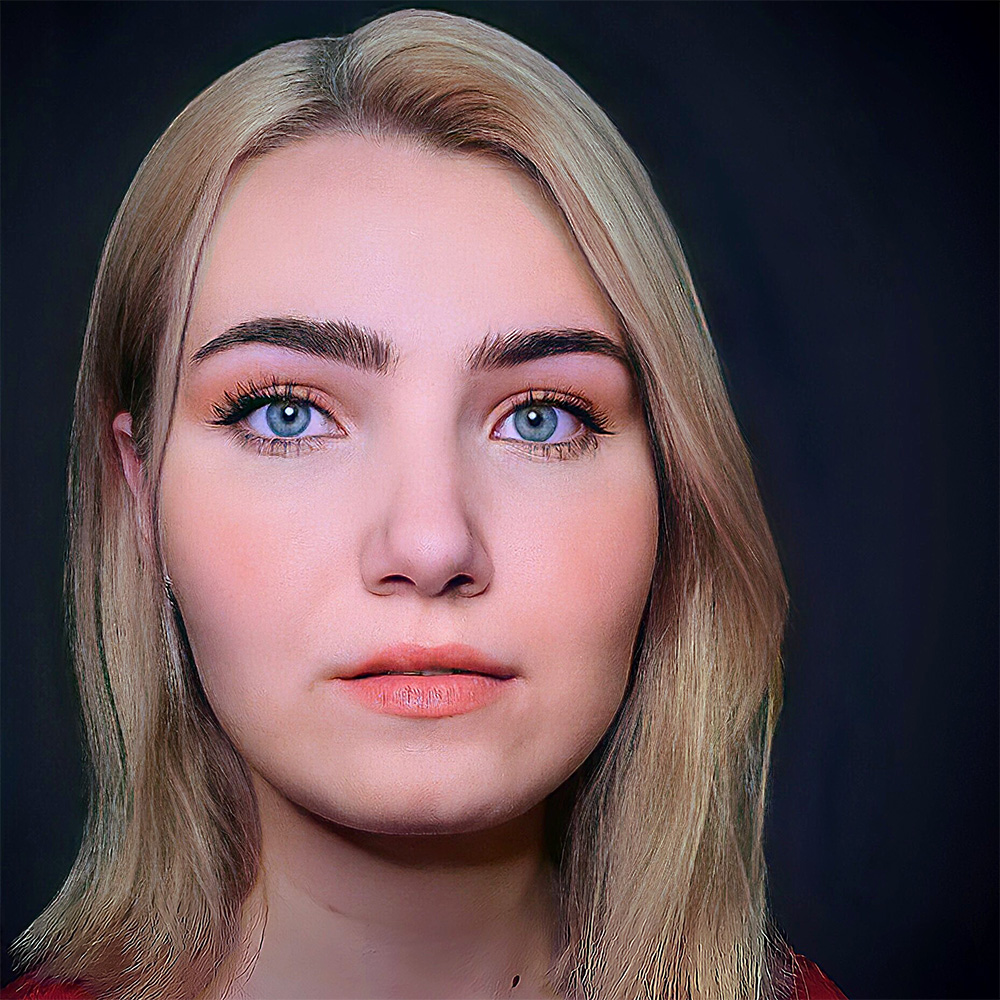 Allena Evans
Allena is pumped to be spending this summer at the Barn! She graduated this past spring from Central Michigan University with a BFA in Music Theatre, where she was seen as Audrey in LITTLE SHOP OF HORRORS and Kate in SYLVIA. She wants to thank her family, friends, and professors who have supported her and helped her grow.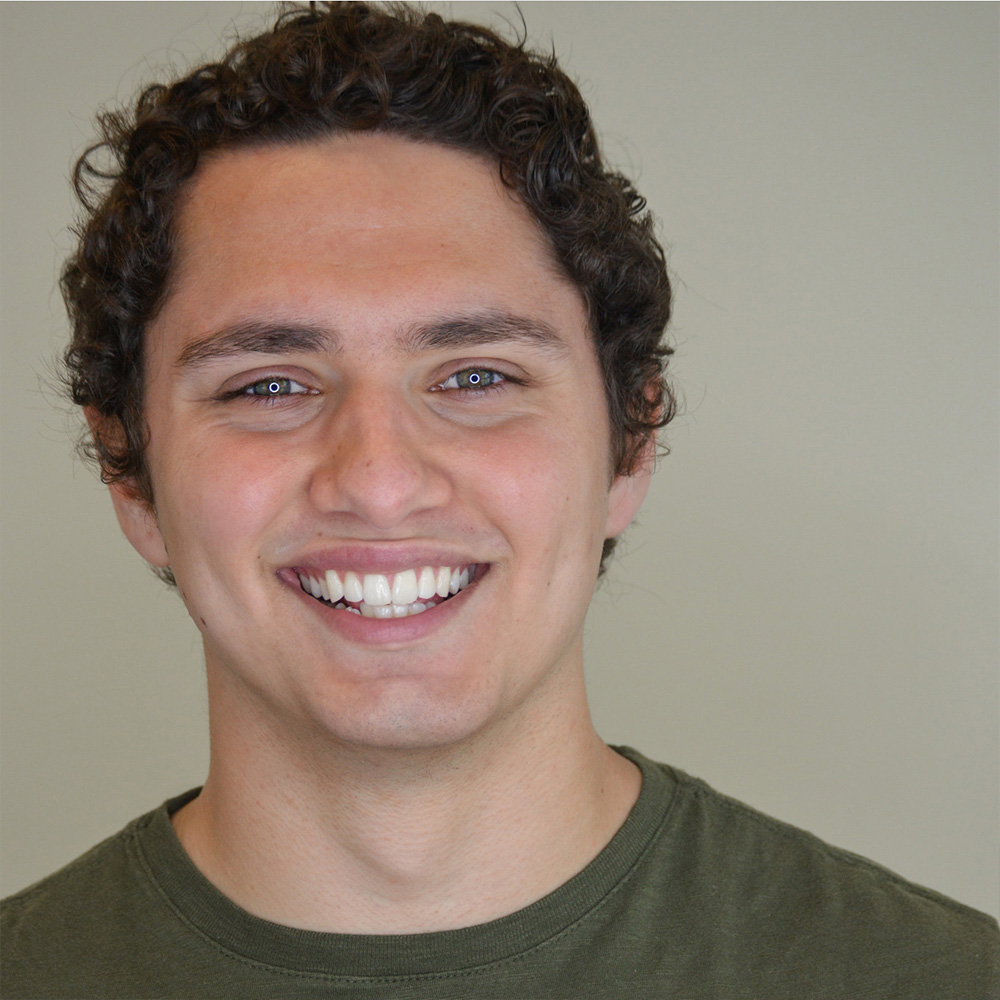 Matthew Fecko
Matthew is psyched to be making his Barn debut this year as an apprentice. He is originally from Arlington Heights, IL and graduated from Illinois Wesleyan University with a BFA in Music Theatre. In the last few years he has been seen at the Suncoast Broadway Dinner Theatre in CAMELOT as Lancelot and in KINKY BOOTS as Harry, Bigfork Summer Playhouse in BONNIE AND CLYDE as Clyde and SOMETHING ROTTEN as Shakespeare, and Illinois Wesleyan University in CHESS as Anatoly and THE LIFE as Fleetwood. He wants to thank his friends and family for always supporting him in his career and the Barn family for being so welcoming.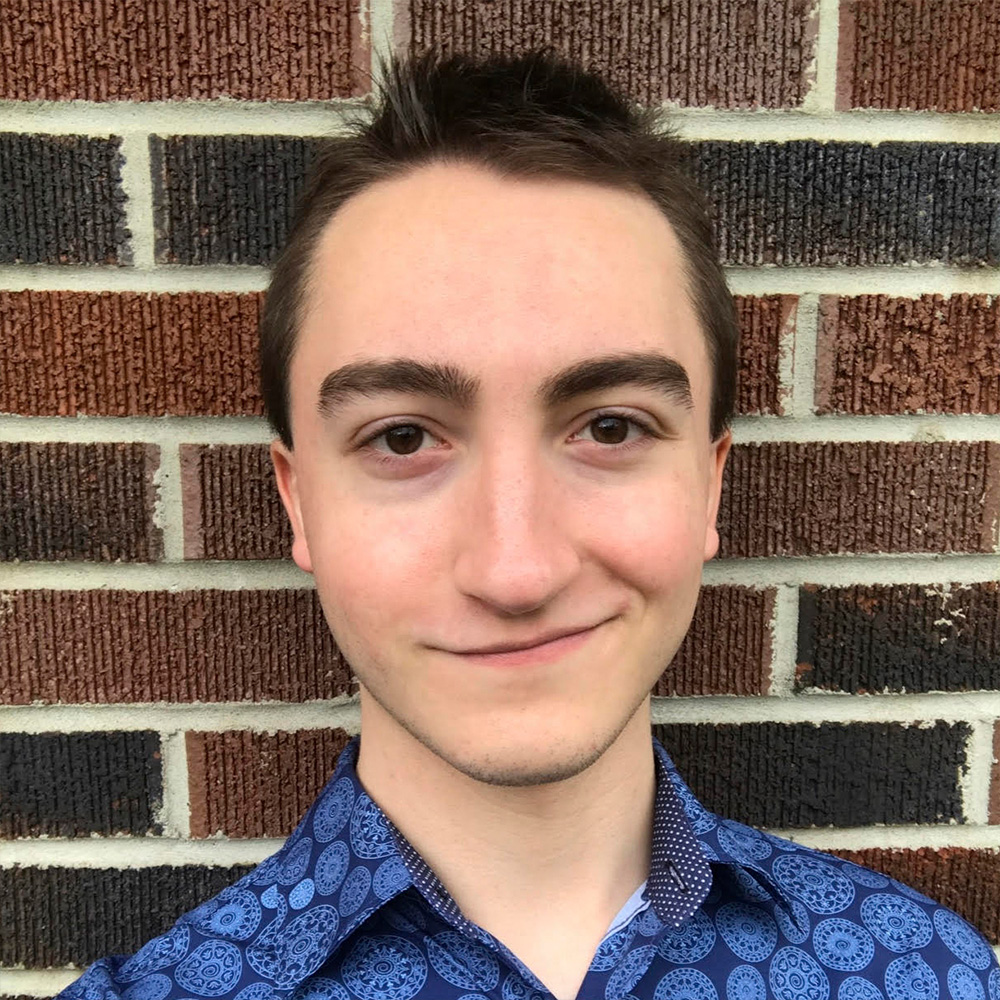 Matthew Hommel
Matthew (He/Him) could not be more delighted to be joining the Barn family this summer! Originally from Pittsburgh, PA, Matthew is rising Senior BFA Musical Theatre major at Kent State University. He has been seen on the Kent mainstage in PARADE (Leo Frank), 35MM: A MUSICAL EXHIBITION (Idle Boy/Seraph), Disney's FREAKY FRIDAY (Ensemble), and most recently in the world premiere workshop staging of LOUDER THAN WORDS: A NEW MUSICAL (Jamie). Massive thanks to the cast, crew, and creative team at the Barn for their hard work and warm welcome! Enjoy the show!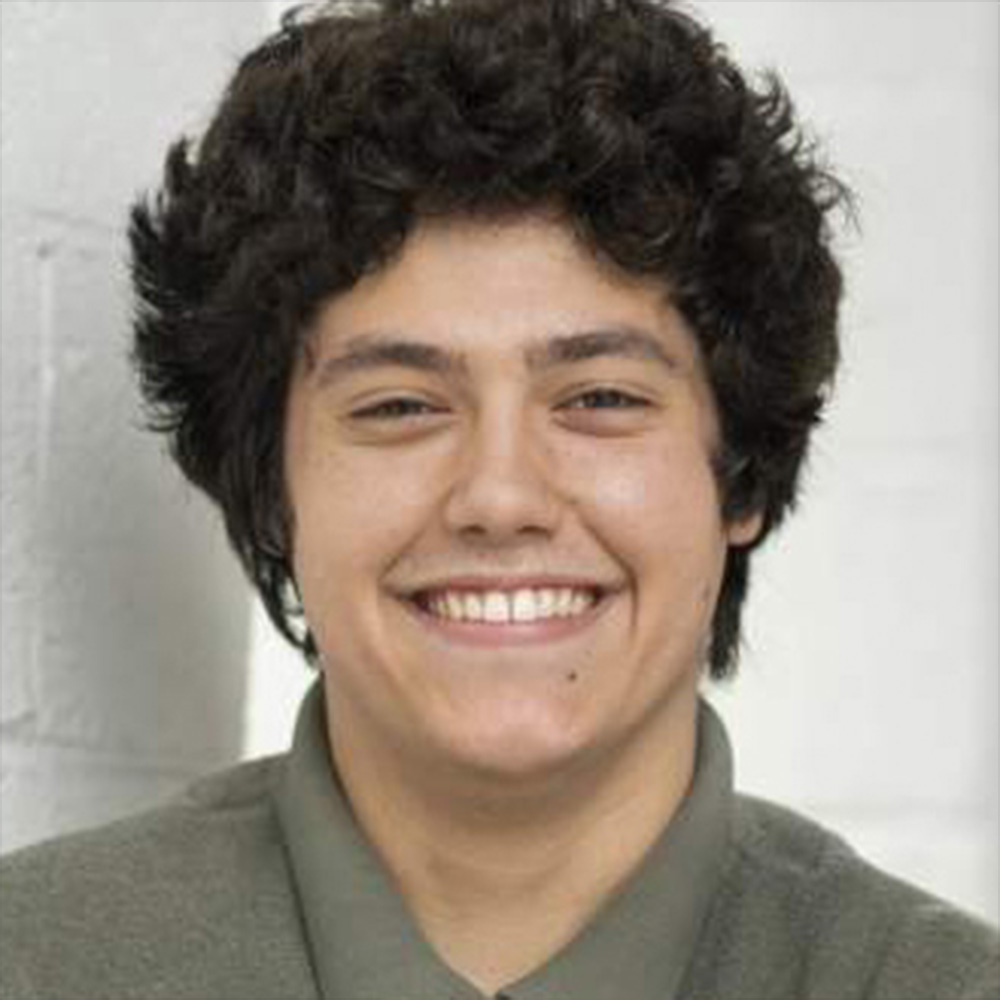 Oscar Izenson
Oscar (he/they) is absolutely ecstatic to be making his regional debut at The Barn!! He is a Pittsburgh native and a rising senior BFA musical theater major at Ithaca College. Previous credits include THE OTHER SHORE in which he portrayed Plaster Seller, STOP KISS as Detective Cole, and THE…25TH ANNUAL SPELLING BEE in which he portrayed Mitch Mahoney. Thanks to Mom, Dad, and Eli!!:)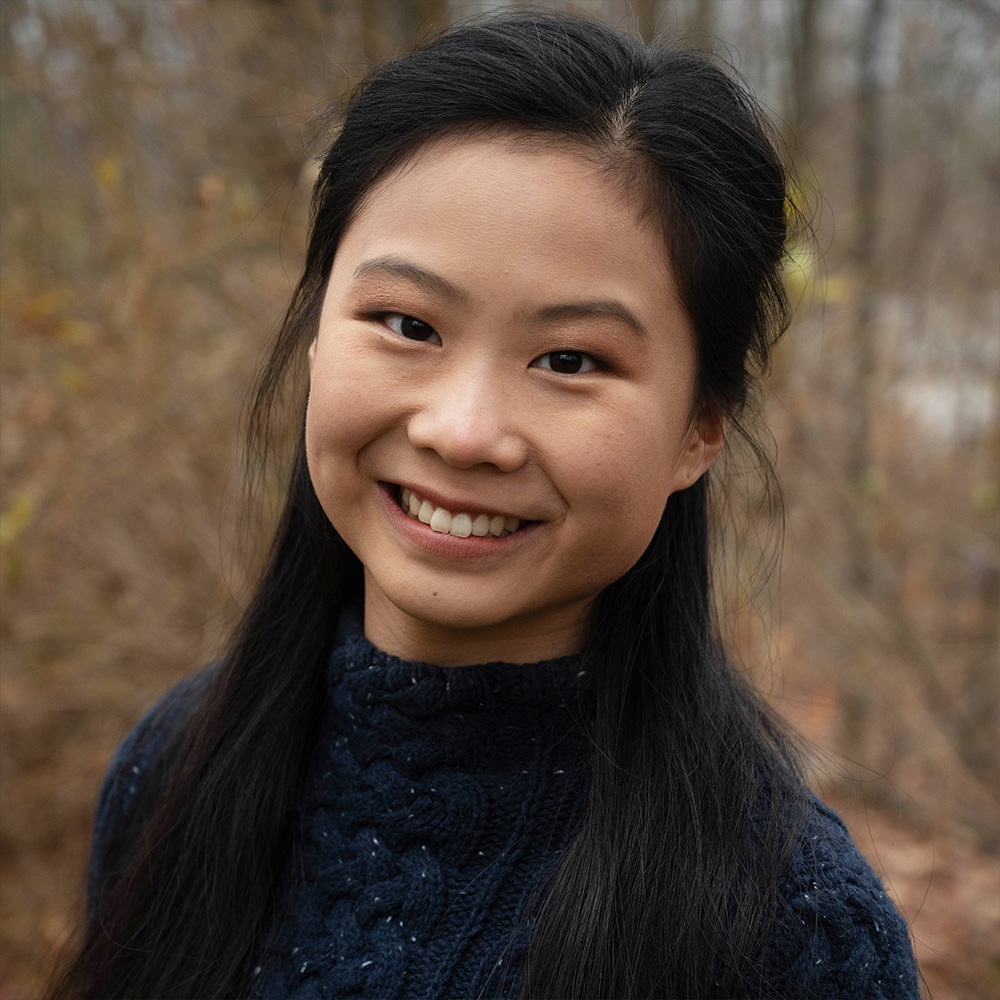 Emily Ling Mei
Emily (she/her) is so excited to be making her debut with The Barn Theatre this summer! Originally from Western Massachusetts, Emily will be a senior at the Chicago College of Performing Arts at Roosevelt University, getting a BFA in Musical Theatre with a concentration in Dance. Emily also works as a pianist, choreographer, and is current Executive Director of Color Me, an organization that supports aspiring theatre artists of color. Emily would like to thank her family and everyone at the Barn for their faith and support!
IG: @emily.lingmei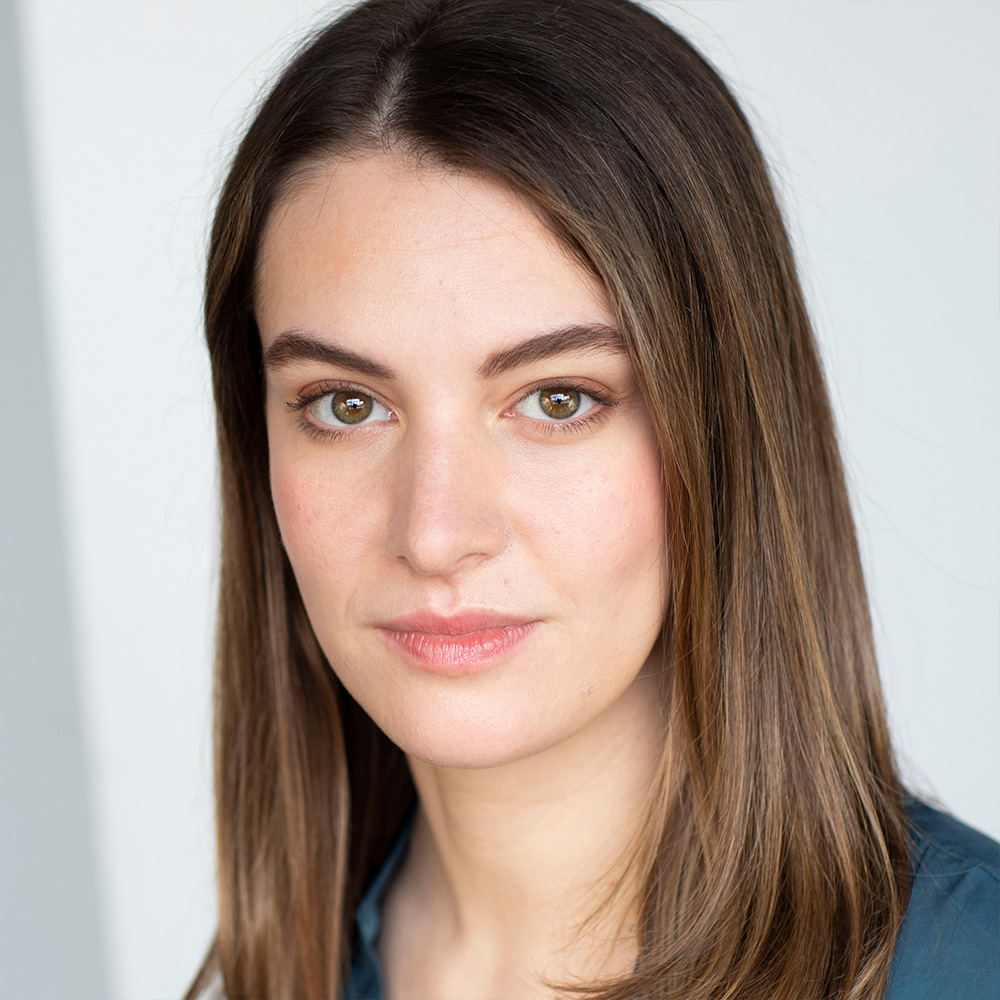 Lizzie Maguire
Lizzie Maguire is so thrilled to be a part of the 2022 season as an apprentice at the Barn! She is native to Oak Park, IL, and received her BFA in Music Theatre from Illinois Wesleyan University, where she performed in productions such as Chess, King Charles Ill, Title of Show, The Marvelous Wonderettes, two faculty dance concerts, and took part in the Music Theatre Society and the annual student choreographed dance concert. She is so looking forward to the
next couple months at the Barn, and wants to thank everyone here for the opportunity to learn and grow doing what she loves. She also gives special thanks to her family and loved ones for their endless support and encouragement, particularly this past year! Thanks so much!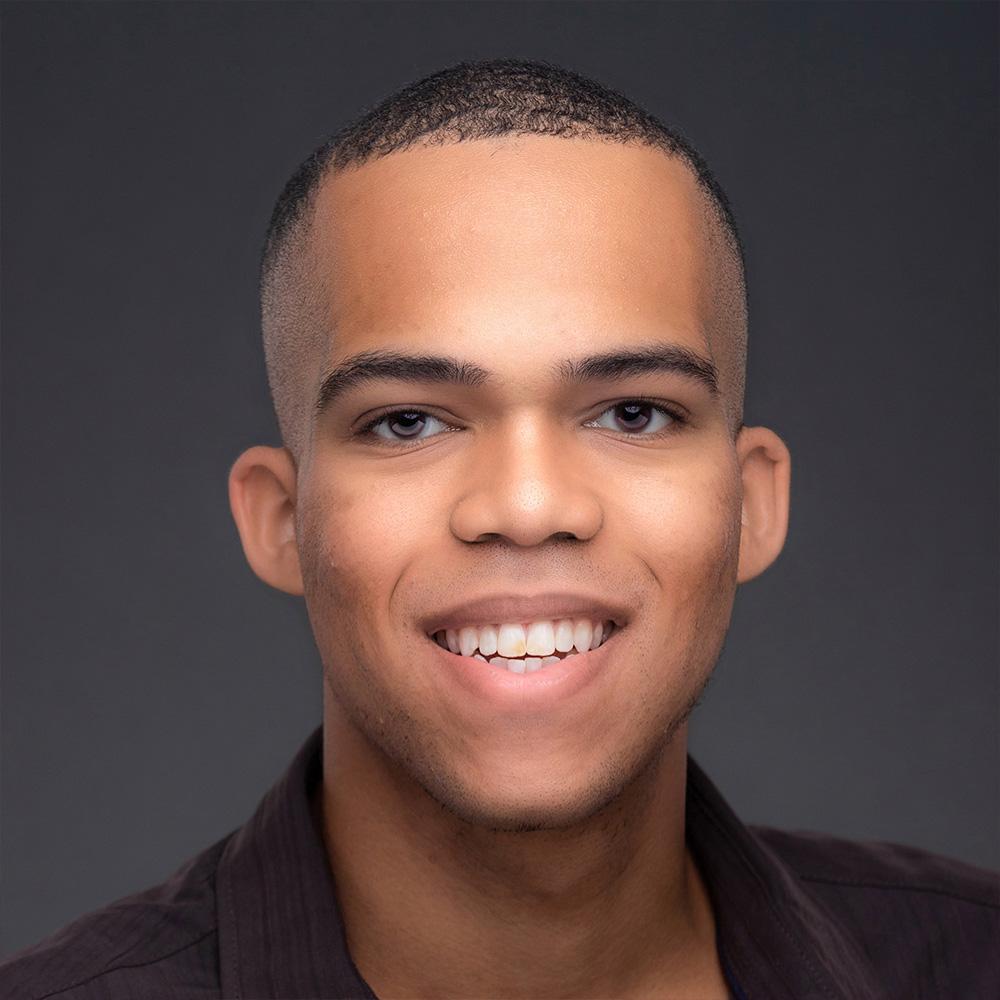 Noah McCullers
Noah is a performer hailing from Annapolis, Maryland.  He is a rising junior Musical Theatre Major at Kent State University. He is happy to spend his summer at the Barn Theatre and learn and grow from the many people surrounding him.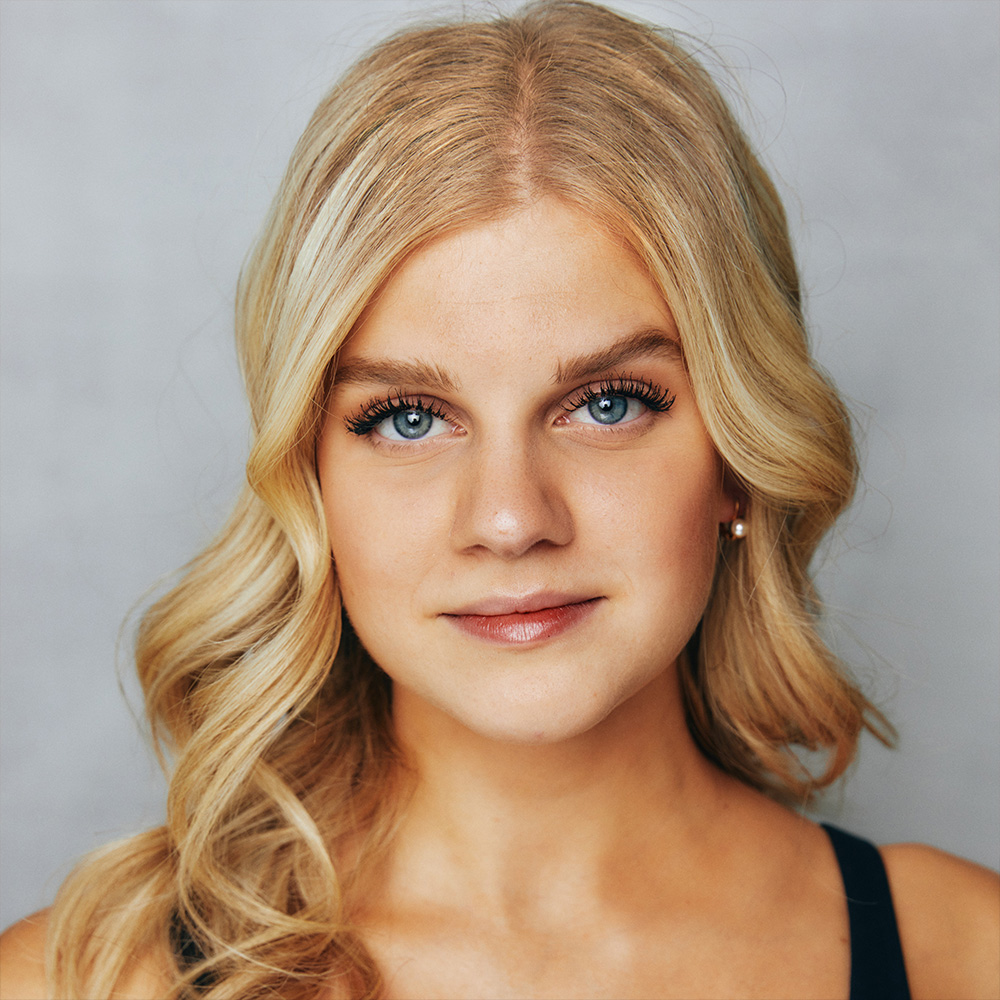 Ella Olesen
Ella is absolutely thrilled to be spending her first summer at the Barn Theatre! Previous credits include the Philadelphia Orchestra's FIDDLER ON THE ROOF (Tzeitel), Andrew Lippa's THE WILD PARTY (Mae) at the University of Michigan, and PIGEONS MATE FOR LIFE (Swing/Dance Captain), featured in Theatre Now's Sound Bites Festival. Ella was a 2022 nominee for a Lime Arts Recognition Award for her work in GROWING PAINS. On YouTube, Ella can be seen in UMich MT22's Senior Entrance (she also helped write this piece). Ella sends love to her family and UMich MT22 for their undying support. Training: BFA in Musical Theatre, University of Michigan. www.ellaolesen.com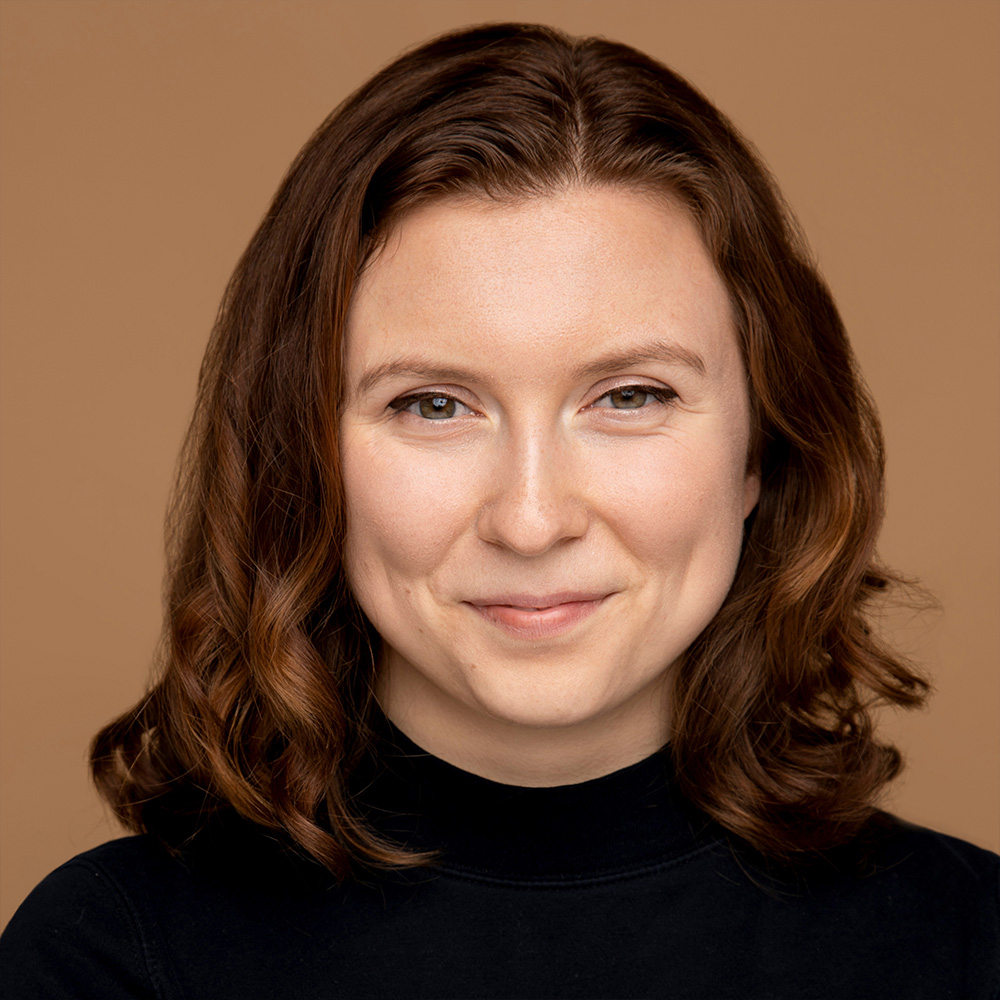 Cameron Park-Miller
Cameron (she/her) feels honored and blessed to be enjoying her summer here with the Barn Theatre! Some of her favorite previous credits include BLUE STOCKINGS (Celia), LIZZIE (Bridget Sullivan), INTO THE WOODS (Witch), PIPPIN (Catherine), and REVOLT. SHE SAID. REVOLT AGAIN. (Woman 3). Cameron is an upstate NY native and recent graduate of Long Island University Post, where she received her BFA in musical theatre this past spring. As always, she would like to thank her wonderful family and friends for their unconditional love and support. Cameronparkmiller.com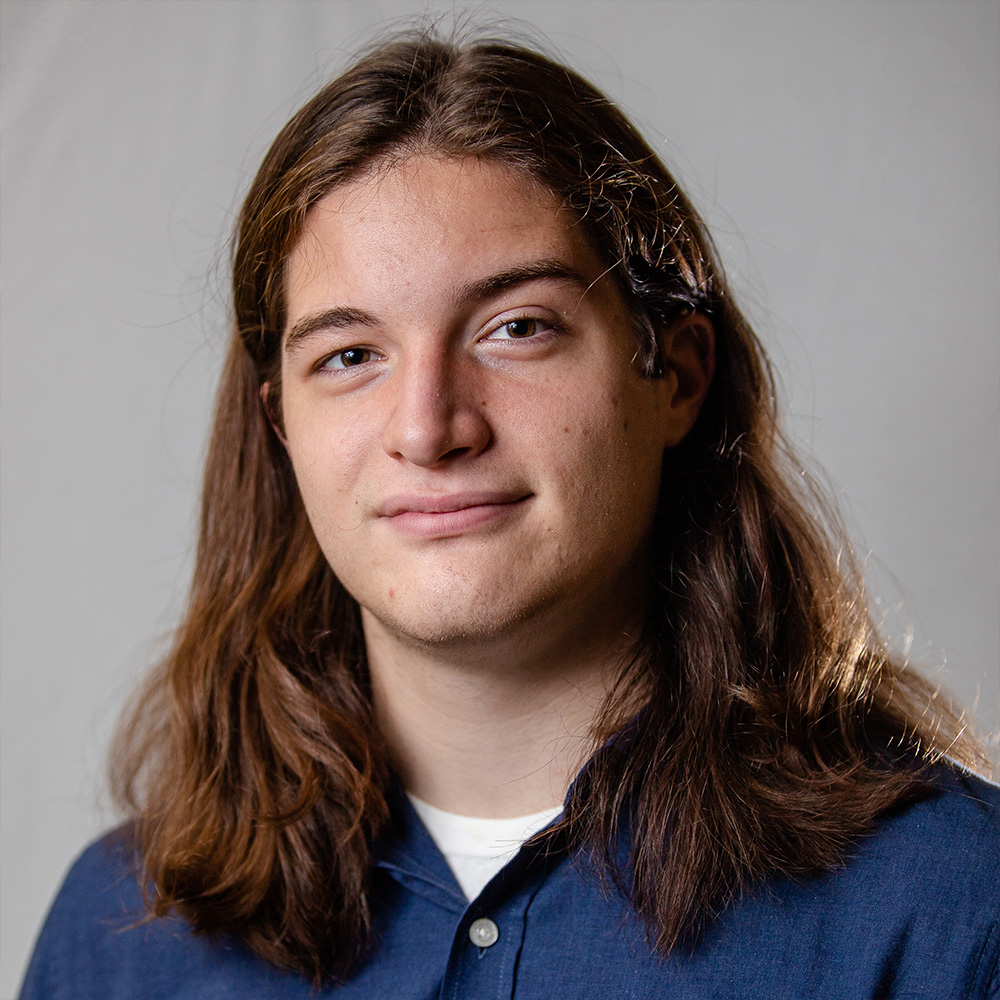 Michael Richards
Michael is extremely excited to be at the Barn this summer! He is currently a Senior at Central Michigan University getting his BFA in Musical Theatre. Some of his favorite roles include Nicholas in PUNK ROCK and Jervis Pendleton in DADDY LONG LEGS. He was most recently seen on stage as George Wilson in CMU's production THE GREAT GATSBY. A huge thank you to his friends, family, and teachers, who have always supported him.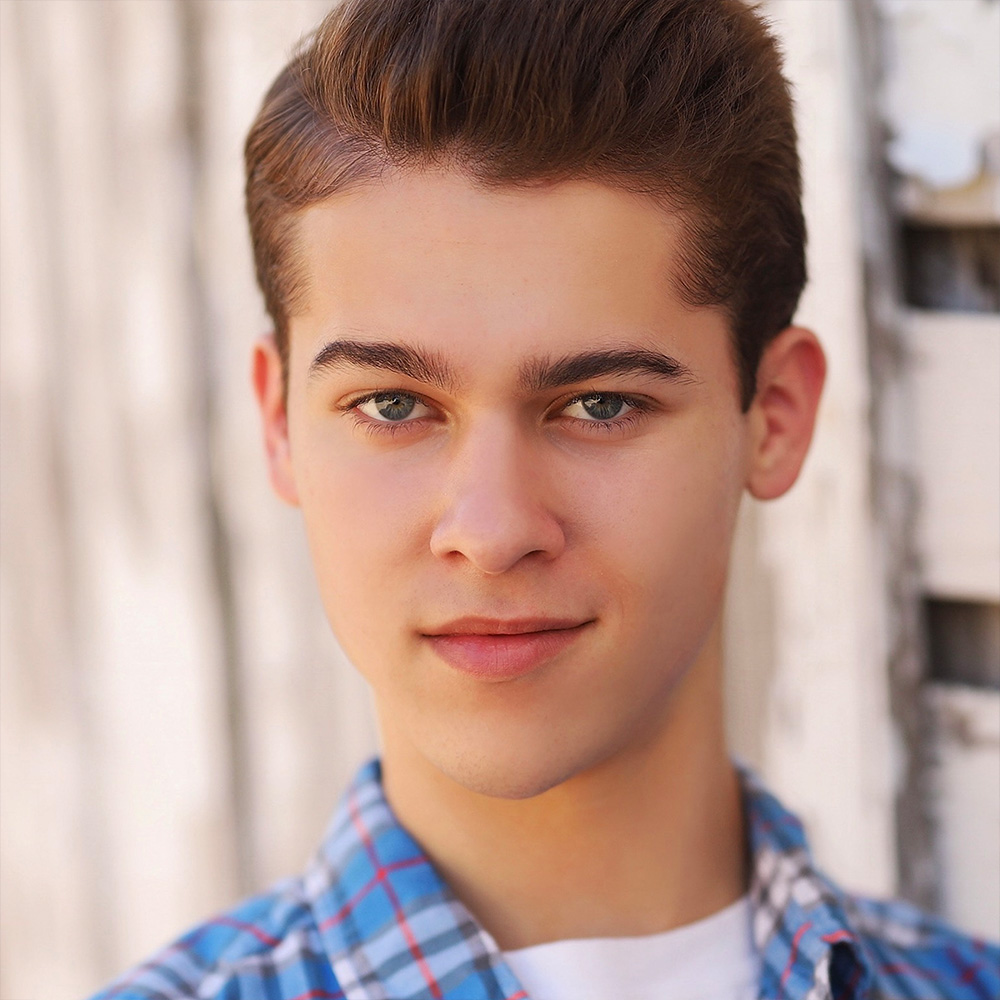 Jason Sekili
Jason is thrilled to be performing at the Barn Theatre as a performance apprentice this summer. He just completed his sophomore year at Northwestern University, where he is double majoring in theatre and psychology. He is also in the Music Theatre Certificate program. Jason most recently played the role of Stanley in Paul Bunyan Playhouse's production of Brighton Beach Memoirs. His most recent Northwestern credits include BENGAL TIGER AT THE BAGHDAD ZOO as Kev U/S, MAMMA MIA! as Sky, OUR NEW TOWN (Gabriel), THEORY OF RELATIVITY (Ryan), and STILL LIFE WITH IRIS (Grotto Good/Elmer). When he isn't performing on stage, he is active as the President of Extreme Measures a cappella, the Director of Development for the Dolphin Show, and the Marketing Director of Arts Alliance. Jason would like to thank his family and friends for their constant love and support, and he hopes you enjoy the show!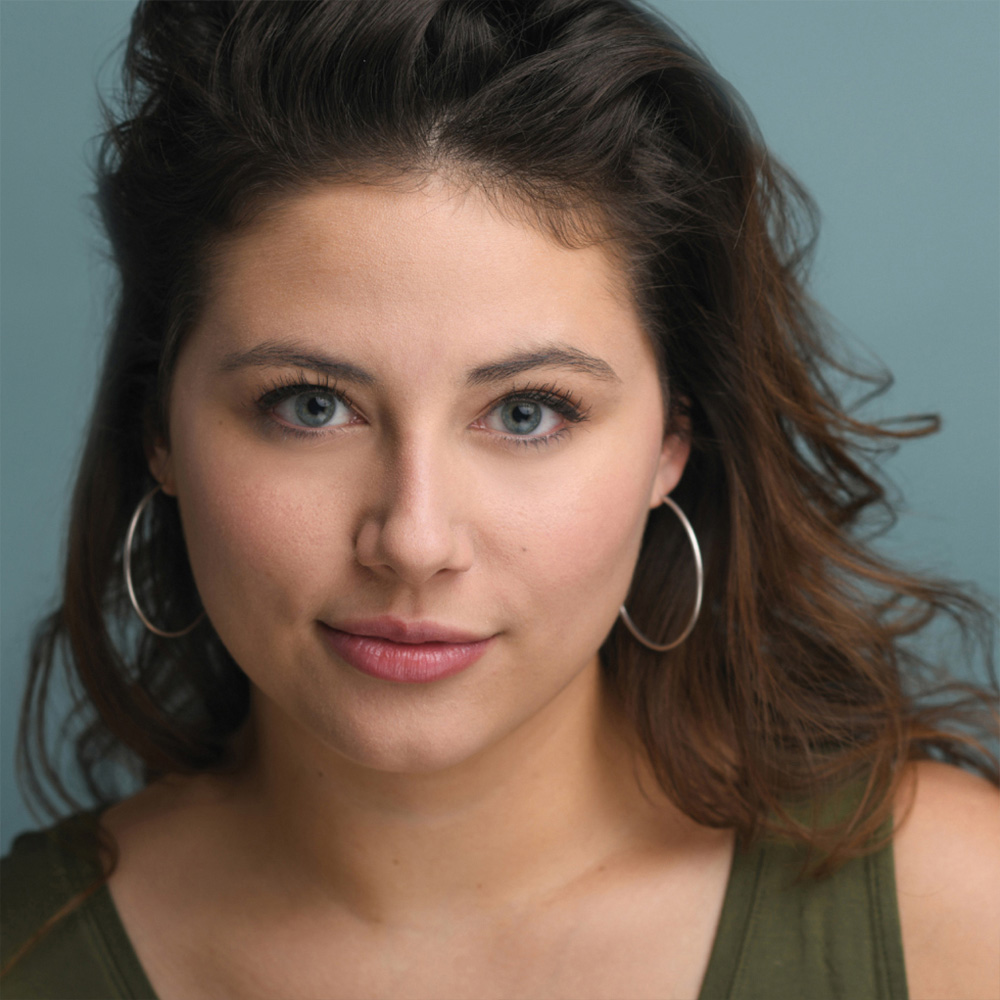 Sophie Shahbazi
Sophie is so excited to be making her Barn Theatre debut! She is an official Yooper originally from Marquette in the upper peninsula of Michigan but calls Chicago her current home. Regional credits include: Grease (Rizzo), Ordinary Days (Claire), Fiddler on The Roof (Hodel). Educational: Avenue Q (Lucy), CATS(Bombalurina). Graduate of Viterbo University (BFA Musical Theatre). Many thanks to my mom, dad and cat for all the support on my little journey in the big theatre world.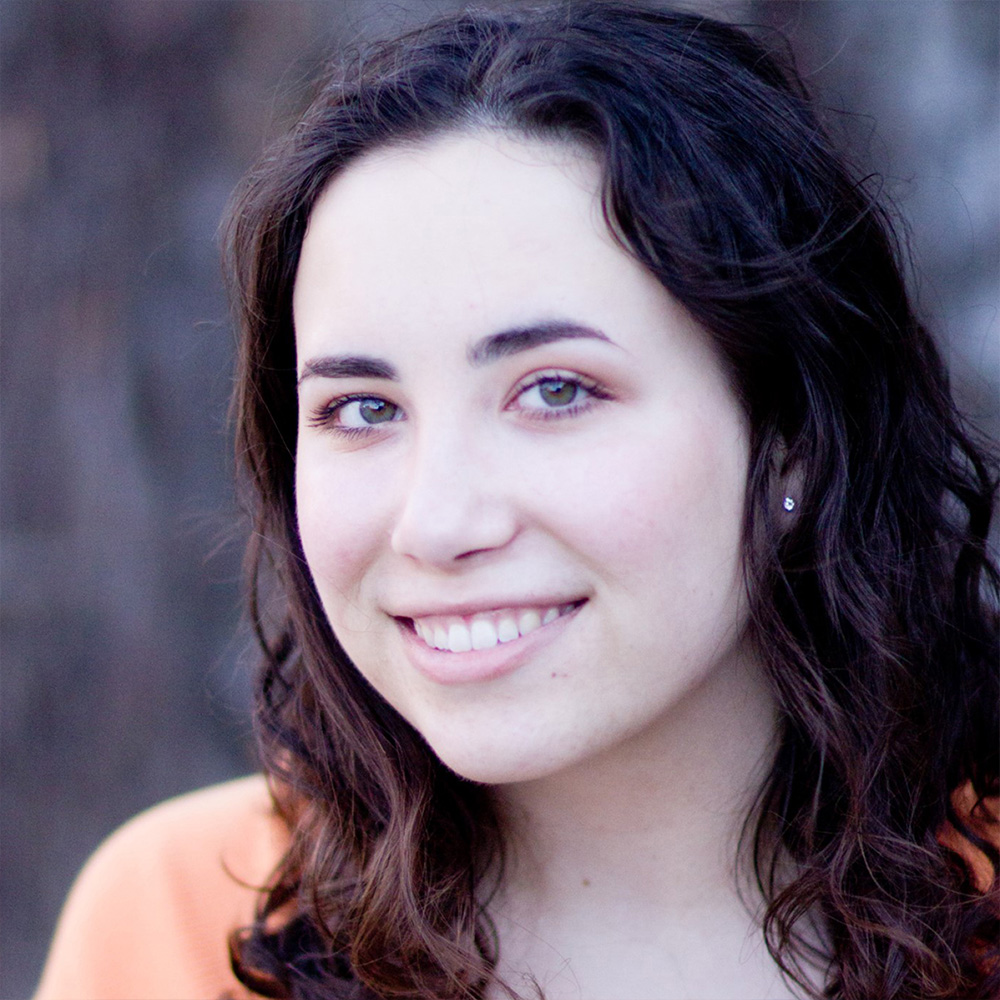 Jamie Stopczynski
Jamie is from Milford, Michigan and is a rising junior at Bowling Green State University studying musical theatre. She grew up performing at a young age as a dancer before falling in love with theatre in high school. Some past roles include Lady Larken in ONCE UPON A MATTRESS, Vi Moore in FOOTLOOSE, and The Witch in INTO THE WOODS. Jamie is so excited to spend her summer at the Barn and would like to thank her family and voice teachers for always supporting her throughout her endeavors!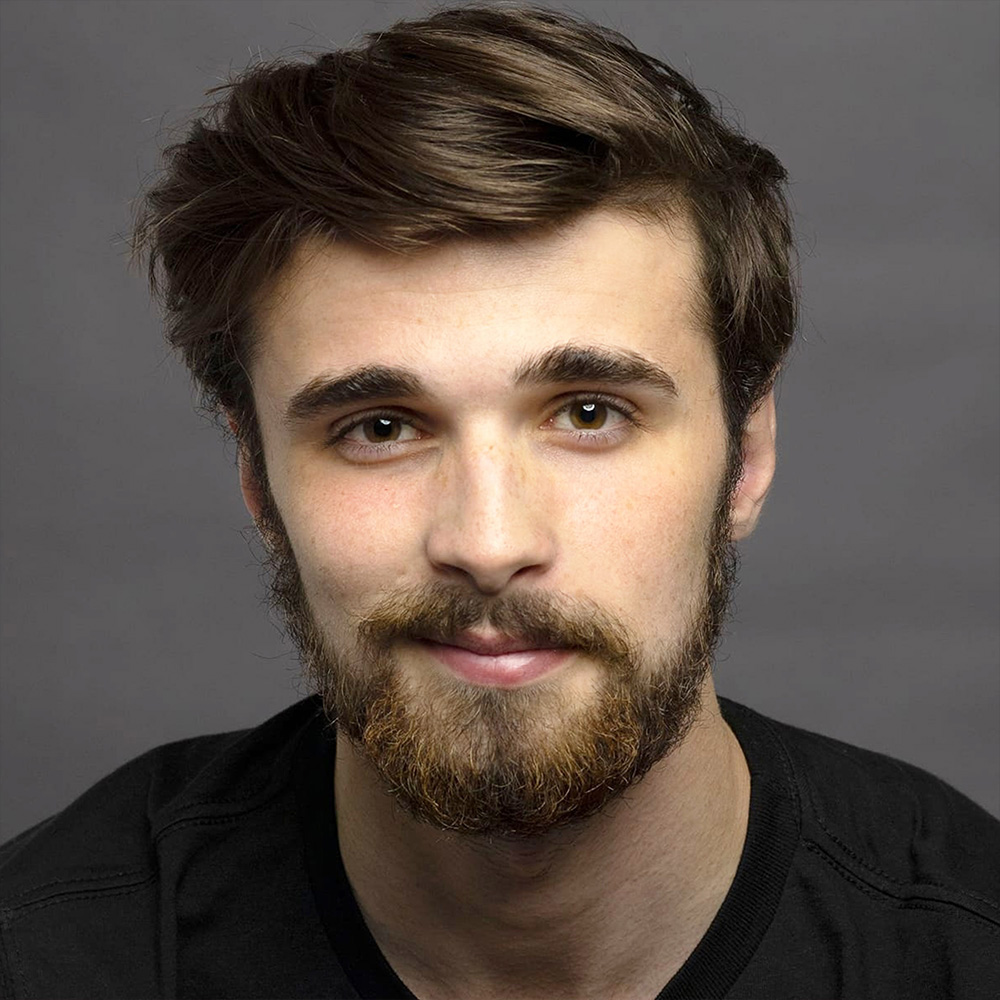 Andrew Troskey
Andrew is from Battle Creek is currently residing in Kalamazoo. He has been singing in choirs, barbershop groups and on stage for the past thirteen years. When Andrew isn't on stage, he enjoys rock climbing and studying neuroscience. He is extremely excited for his first official summer as an apprentice at The Barn!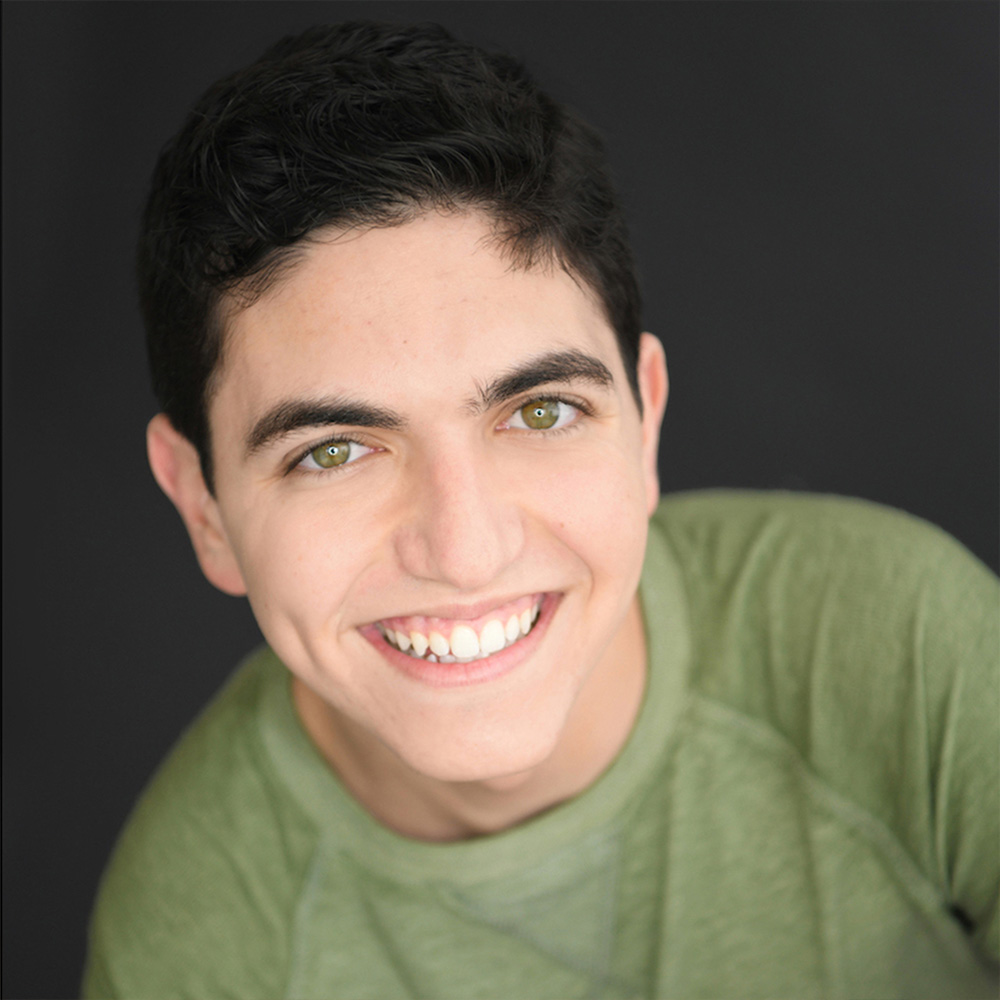 Elliott Austin Wirshba
Elliott is so excited to be making his Barn debut this summer! Elliott is a New York based actor and a rising senior at the University of Miami. He is pursuing a BFA in Musical Theatre with a Minor in Contemporary Drum-Set / Percussion. Elliott's most recent roles include Warren in THIS IS OUR YOUTH, Narrator/Mysterious Man in INTO THE WOODS, and Reverend Peters/Station Policeman in THE CURIOUS INCIDENT OF THE DOG IN THE NIGHT-TIME. Elliott sends a huge congratulations to everyone involved in the Barn Theatre School's 76th season and is looking forward to a great summer.