A Professional Equity Theatre
The Barn Theatre School For Advanced Theatre Training was created to administer to the participating Apprentices a program of instruction, training, and practical experience in the preparation and presentation of theatrical productions. The School will also endeavor to bring Theatre to disadvantaged and underutilized youth, thus providing the possibility of creating the stars of the future by encouraging the youth of today.
The Board of Directors of The Barn Theatre School of Advanced Theatre Training is comprised of volunteers who are local business owners, community leaders, and devotees of the Barn Theatre. The Board of Directors and the Honorary Board of Directors provide support, guidance and inspiration to The School and its mission.
Brendan Ragotzy
Producing Artistic Director
Penelope Ragotzy
School Dean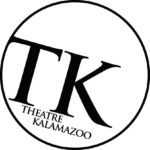 We are also a member of Theatre Kalamazoo, which celebrates the live theatre community in and around Southwest Michigan.
Experience the Barn Theatre