Buy A Seat & Support Performing Arts at The Barn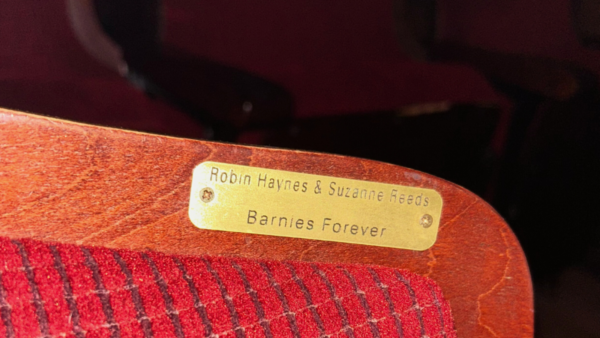 Be a part of the Barn Theatre forever!
Claim your favorite seat with a customized nameplate!
Your seat purchase will help us continue the tradition of performing arts here at the Barn Theatre School for Advanced Theatre Training.
Cost of each seat with a customized name plate - $250.