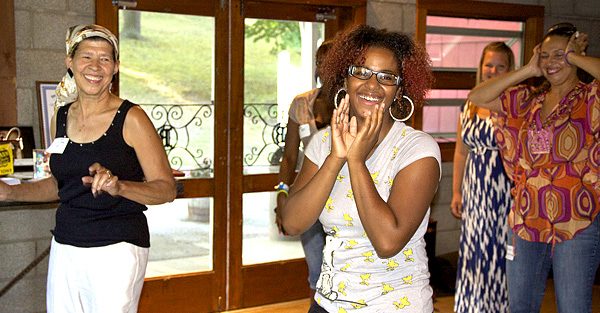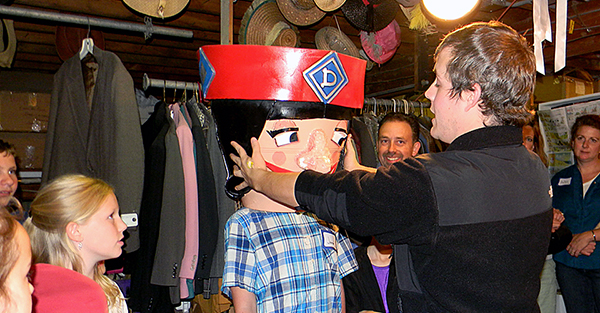 BackStage Xperience 2023 Recap
Every year, we provide an opportunity for hundreds of K-12 area students to participate in the Backstage Xperience program (BSX). BSX is a FREE, fun, interactive experience where students get a behind-the-scenes peek at what it takes to put on a show at the Barn Theatre School!
These students learn that it takes a whole company of technicians and actors to bring a show to life -  it also gives them a sense of how they could be a very important part of something they choose, whether it be theatre or any group at their school.
We want to give a huge Barnie Thank You to these volunteers!
But first, an Extra Special thanks to Debbie Haycook for organizing these wonderful folks for BSX, which is such a critical part of the Barn Theatre School's Outreach program every single summer.
Thank You Volunteers!
Kelly Bolthouse, Don Bolthouse, Tim Lake, Terralynn Lake, Eugene Clark, Margie Clark, Matthew Clark, Diedre Clark, Bev Glasser, Wendy Martens, Nate Martens, Emmy, Kristen Kubicek, Father Bob Creagan, Carole Brock-Cook,  Susan Freemire,  Nakisha Gilliam, Greg Collins, Jo jo Collins, Tony Jaskie, Ken Crouch, LeAnn Crouch, Greg Andres, Tracy Hageman, Nadine Downs, Randy Downs, Diane Haring, and Melissa Jamerson.
Learn more about the Backstage Xperience here.