What's the Barn Theatre Up To?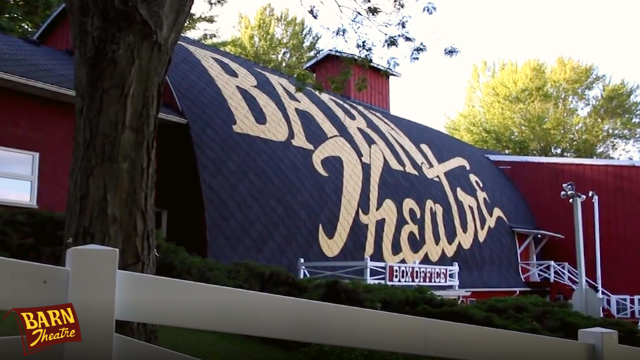 For us, there is no off season. The Barn Theatre is currently in its show selection process and busy hiring apprentices and staff! This is always a fun time for us as we add new Barnies to the family and decide what musicals to bring to Augusta.
Producer/Director Brendan Ragotzy and son Luke recently attended the NCRAs (North Central Regional Auditions) in Ohio, where they were able to see a slew of talented prospective Barnies. After auditions, applications are sent to all performers who were called back, along with several other performers across the country. Any Barnie hopefuls that we weren't able to see at NCRAs "audition" online through YouTube videos and audition reels.
Brendan and Penelope are dedicated to searching for the best apprentices—ones with an all-around appeal, both on and off stage. The Ragotzys go through around 250 applications and then select approximately 25 Barnies to spend the summer here in west Michigan. That means only 10% of those who apply actually join us for the summer!
The process is certainly a long and involved one, but the outcome is beyond worth it to add new faces to the Barnie family. All hiring is typically completed by the end of March, so we'll have our apprentices for the summer very soon.
We're also finalizing our lineup of shows for the upcoming summer season. From the moment the previous season ends, Brendan starts the show selection process. We prioritize a balance of different shows for each season: big musicals, comedies, older musicals, and occasionally something a little edgier. With such a variety of dedicated patrons like you, we try to make sure there's a little something for everyone.
So while it's a bit quiet around here on the stage front, we're as busy as can be behind the scenes. We're excited to announce our 74th season this spring and can't wait to introduce you to some new faces here at the Barn!