Welcome Kim Zimmer Back to the Barn this Summer in Steel Magnolias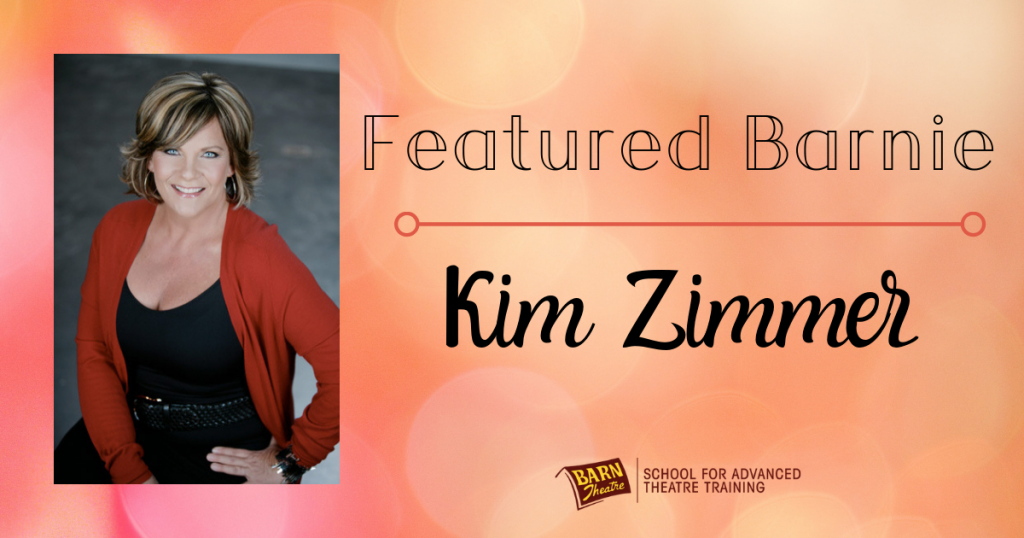 We're lucky here at the Barn Theatre to be a home to several actors and actresses, whom we call Barnies, that have made it onto the big stage! Each year, we are privileged to welcome several of those Barnies back to our stage to share in the love of theatre. This month, we're excited to highlight Kim Zimmer, who will be starring in STEEL MAGNOLIAS.
Born in Grand Rapids and a graduate of Hope College, Michigan has always been home to Kim, and she's spent several seasons at the Barn with us! Some of the performances she's starred in include THE LION IN WINTER, THE RAINMAKER, THE BEST LITTLE WHOREHOUSE IN TEXAS, JAKE'S WOMEN, DAMN YANKEES, LOST IN YONKERS, SHIRLEY VALENTINE, BLOOD BROTHERS, GYPSY, SUNSET BOULEVARD, and HELLO, DOLLY!
In recent years, her return has been more frequent, after the conclusion of her best known role as Reva Shayne on Guiding Light, where she played alongside another Barnie, Robert Newman. They've performed together both on the Barn stage and in other musicals! Kim's Off-Broadway credits include FOUR DOGS AND A BONE, LOVE, LOSS, AND WHAT I WORE, DIRTY BLONDE, and CURTAINS, and she also toured nationally with WICKED as Madame Morrible.
She shares three children with her husband of 36 years, A.C. Weary, and has published a memoir titled I'm Just Sayin'!: Three Deaths, Seven Husbands, and a Clone! My Life as a Daytime Diva. To say Kim is accomplished is quite the understatement!
She's a gem to watch on stage and we're excited to welcome her back once again this summer. Get your tickets for STEEL MAGNOLIAS today and get ready to see the rest of our rising stars of tomorrow, today!