Barnie Feature: Meet Tom Wopat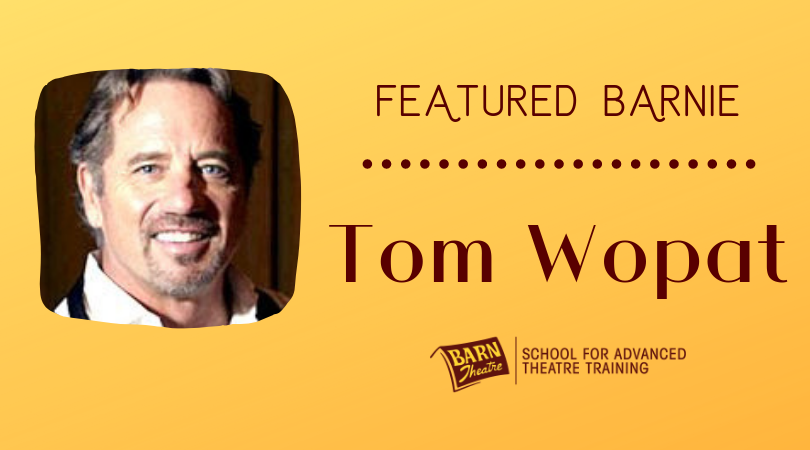 It's time for another Featured Barnie! These features are special to us because Augusta, Michigan has been a place for performers to hone their craft and often times get their start in the world of theatre. We're proud to have provided a place for these famous folks to grow and learn in their acting, singing, and performing abilities.
Home to countless stars, the Barn Theatre is honored to have been a part of Tom Wopat's career journey. He earned his Equity card with us in 1976 and was an Equity actor on our stage in 1981, 1985, 1988, 1990, 1992-1998, 2002, and 2004. He starred as Edward Rutledge in 1776, Charlie in GUYS AND DOLLS, Frank Butler in ANNIE GET YOUR GUN, Billy Bigelow in CAROUSEL, Curly in OKLAHOMA!, and countless more.
Best known for his role as Luke Duke on the Dukes of Hazzard, this good ol' boy has been in several shows and movies. From the TV series Cybill to the movie Django Unchained, and more recently in the television show Longmire, Tom knows his way around the performance world.
When Dukes of Hazzard ended in 1985, he made his way back to the stage, starring in Broadway shows like OKLAHOMA! and THE ROBBER BRIDEGROOM. He starred in several other Broadway shows, like GUYS AND DOLLS, CHICAGO. 42ND STREET, SONDHEIM ON SONDHEIM, and CATCH ME IF YOU CAN. He even released a self-titled country album in 1983 and several more albums in the following years! In 1999, he earned a Tony nomination for his role as Frank Butler in ANNIE GET YOUR GUN, and he has consistently performed on stages throughout the country on Broadway and in musical productions.
With us for so many seasons, we were truly honored to have him share our stage and are glad to call him a Famous Barnie; a true embodiment of our saying "the stars of tomorrow, today."