Starring Robert Newman & Penelope Alex
The dark, witty and Tony Award-winning musical tale of love, murder and revenge set against the backdrop of 19th century London. Rated R
Music & lyrics by Stephen Sondheim
Book by Hugh Wheeler
Journey to 1846 London, as a young sailor, Anthony (Jonnie Carpathios), arrives on the docks with a strange man he saved while at sea. The man, Sweeney Todd (Robert Newman), was wrongfully banished by a crooked judge who lusted after his wife. Mrs. Lovett (Penelope Alex), the unkempt owner of a meat pie shop that makes "The Worst Pies in London", informs Sweeney Todd that his wife, Lucy (Melissa Cotton Hunter), poisoned herself. His daughter, Joanna (First year apprentice Cosette Smith), is now in possession of the dastardly Judge Turpin (John Jay Espino). With the help of Mrs. Lovett, Todd plots his revenge against Judge Turpin and his servant Beadle Bamford (Patrick Hunter), who helped Turpin lure Todd's poor wife to the judge's den. Accompanied by a chilling score written by renowned Broadway composer Stephen Sondheim, Sweeney Todd is out for blood. No one is safe from the wrath of the demon barber of Fleet Street. This production is rated R.
The original production of Sweeney Todd premiered on Broadway at the Uris Theatre on March 1, 1979. The production was nominated for nine Tony Awards, winning eight including Best Musical. There have been several revivals, most recently an Off-Broadway production starring Norm Lewis and Carolee Carmello that took place in an actual pieshop.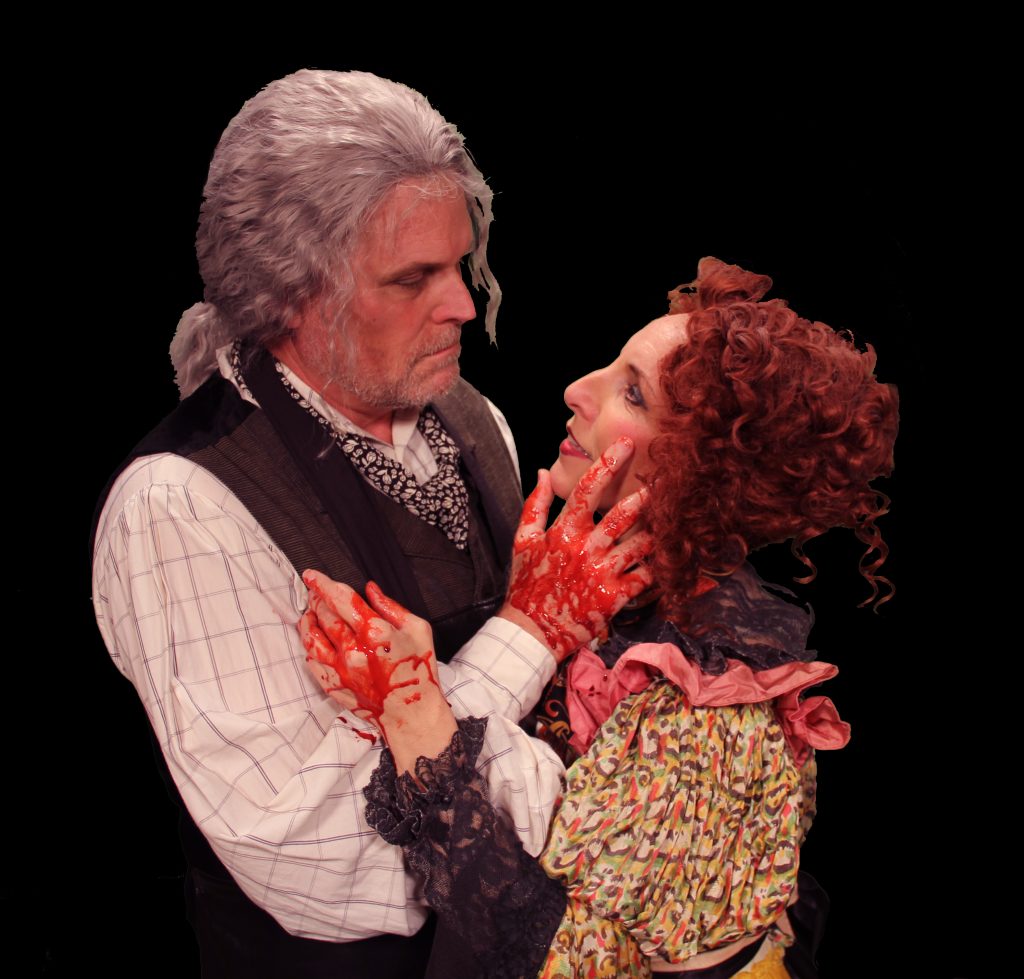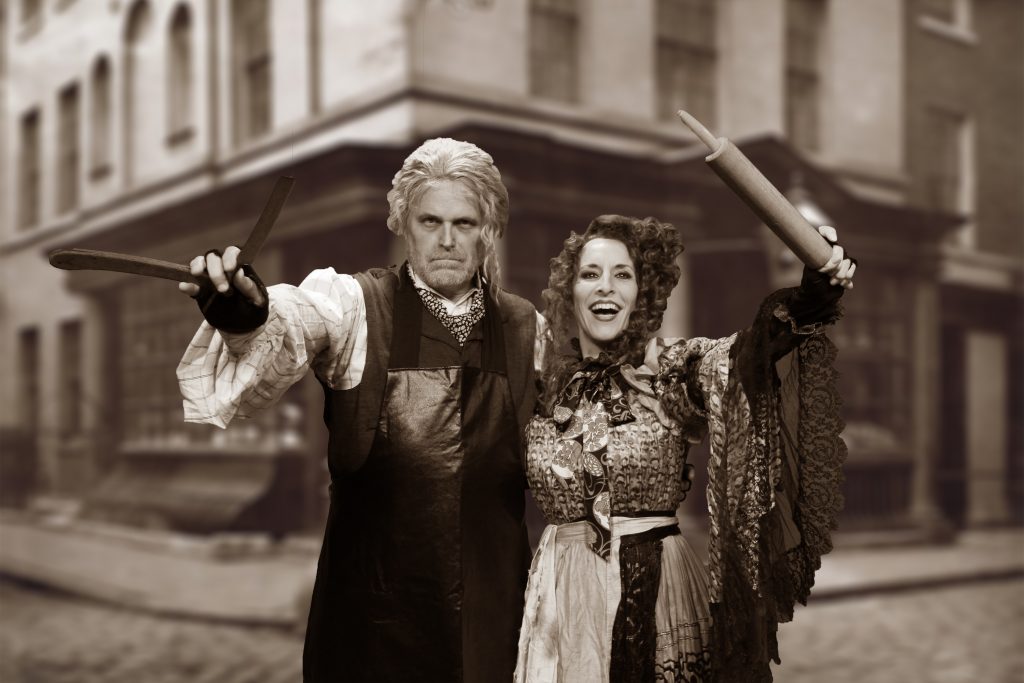 Barn Theatre Production Company
Directed by Hans Friedrichs
Choreographer: Jamey Grisham
Musical Director Brent J. Decker
Set design by Steven Lee Burright
Costumes are designed by Michael Wilson Morgan. Properties are by Sam Rudy.
Lights designed by Lauren Gallup
Sound designed by Kenze Carlson
Wig/hair master Arianna Krenk
Technical Director is Russ Skell.
Adult Backstage Xperience July 10 & 11
Adult BsX is a fun, interactive opportunity. Participants are given an inside peek at behind the scenes areas that are typically off limits to the public. You get to interact with our wonderful staff and a Q&A with star Robert Newman!
Dinner is included, catered by GMC Catering
Tickets are $75.
Email bsx@barntheatreschool.org for more information and to sign up.
"There is more artistic energy, creative personality and plain excitement than in a dozen average musicals…" -NY Times
Sweeney Todd: ROBERT NEWMAN*
Anthony Hope: JONNIE CARPATHIOS*
Beggar Woman: MELISSA COTTON HUNTER*
Mrs. Nellie Lovett: PENELOPE ALEX*
Young Lucy: CAYLIN WALLER
Young Sweeney: AARON CZARNECKI
Beadle Bamford: PATRICK HUNTER*
Judge Turpin: JOHN JAY ESPINO*
Johanna: COSETTE SMITH
Tobias Ragg: JIMMY DAMORE
Alfredo Pirelli: RON ZAK
Jonas Fogg: CHARLIE KING*
Bird Seller: JUSTIN MATHEWS
Citizens of London:
ANNA BIRMINGHAM, RYAN BOOK, CHAN YU HIN BRYAN, AARON CZARNECKI, CHRISTIAN EDWARDS, CODY EDWARDS, BELLE STARR EDWARDS, JACOB LAYCOCK, JUSTIN MATHEWS, DEAN MARCHANT, BRITTANY MENDOZA PENA, COLTON CHASE MERCADO, MADISON MERLANTI, ALEKSANDER PAPANASTASOPOULOS, LEXI PINNATA, SAMANTHA RICKARD*, SOPHIA MARIE RIZZO, RACHEL TORRES, LUIZA VITUCCI, CAYLIN WALLER, STEVEN LEE BURRIGHT*, LUKE RAGOTZY*, THOMAS HASTINGS
*Denotes member of Actor's Equity Association