Join Us August 3 - 15 for Spongebob Squarepants: The Broadway Musical!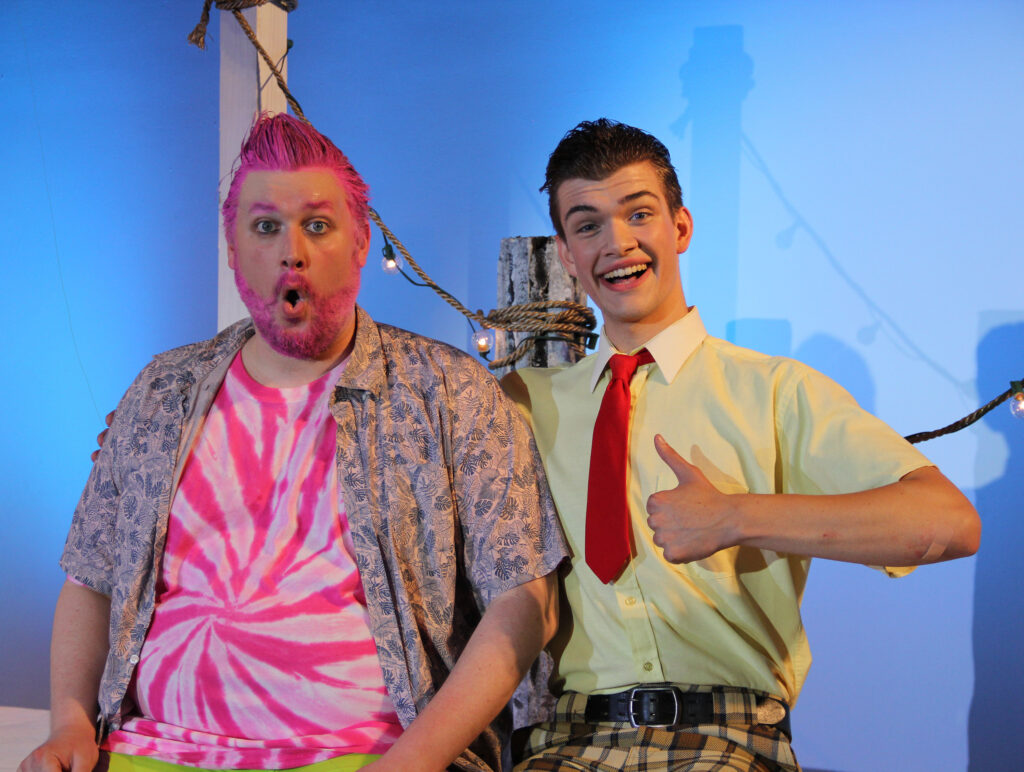 L to R: Patrick Hunter - Patrick Star & Aaron Czarnecki - SpongeBob SquarePants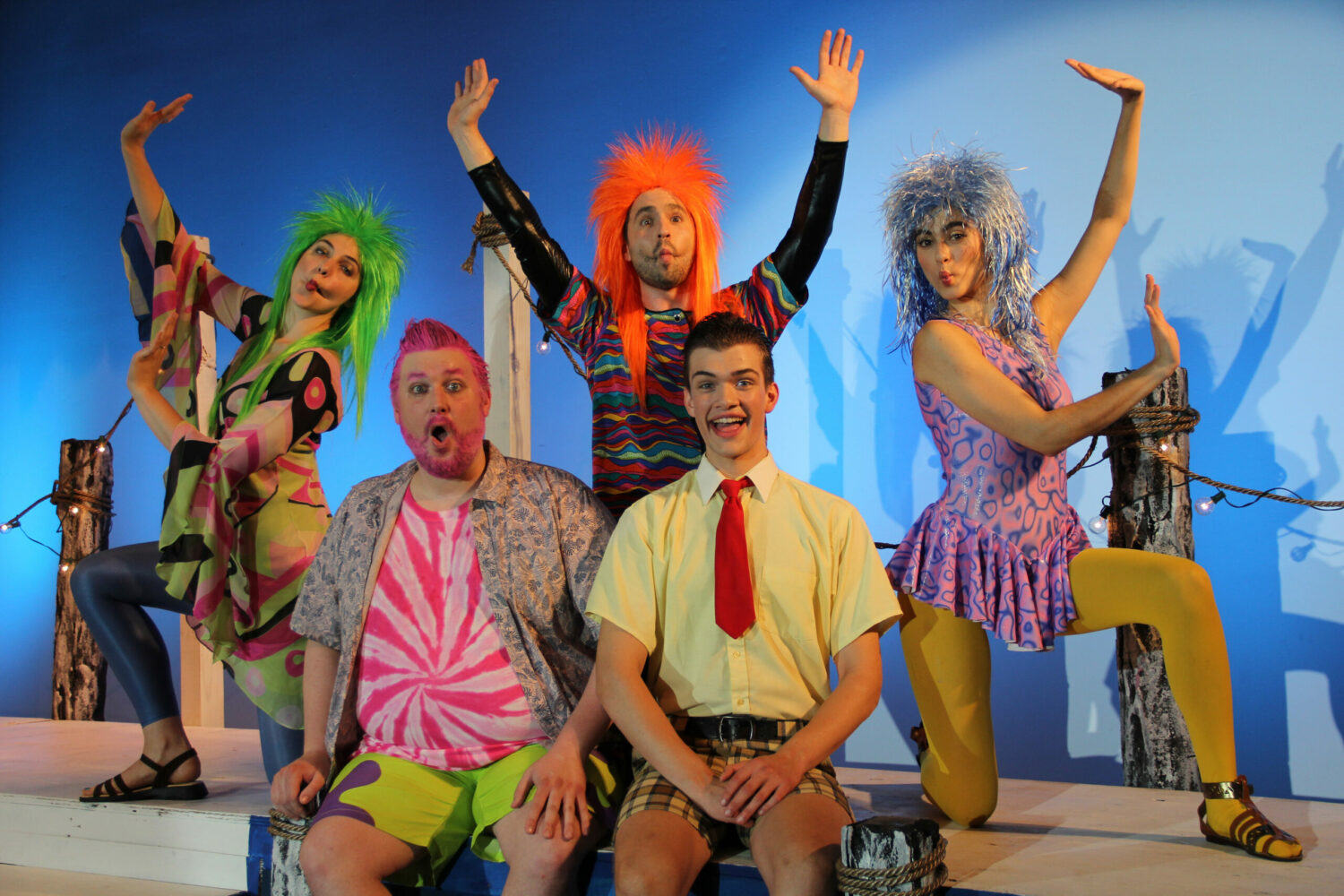 L to R: Julia Anne Cohen - Bikini Bottom friend, Patrick Hunter - as Patrick Star, Jason Kimmel - Bikini Bottom friend, Aaron Czarnecki - SpongeBob SquarePants, Zoe Constantinides - Bikini Bottom friend
SpongeBob, Patrick and more hit the stage in this new musical based on the popular cartoon. This will be a Barn Theatre Backstage Xperience production, learn more here.
Stakes are higher than ever before as SpongeBob and all of Bikini Bottom face the total annihilation of their undersea world. Chaos erupts. Lives hang in the balance. And just when all hope seems lost, a most unexpected hero rises up and takes center stage. Get ready to dive to all-new depths of theatrical innovation at SpongeBob SquarePants, where the power of optimism really can save the world!
Fun Facts (and Top Reasons to Attend)
Music for this show was written by a long list of music legends, including David Bowie, Aerosmith, and Panic! At the Disco.
The cast list. If you know our cast, you can already see some of these amazing Actors in the roles.
While kids may enjoy the cartoon, you will enjoy the live performance and incredible music by the Barn Theatre's talented musicians
Drinks are allowed in the theatre now, so if it helps, it helps! (Please drink responsibly).
It's our 75th Season, and you will enjoy the show no matter what's on stage. The experience of the Barn Theatre is second to none.
SpongeBob is for E-V-E-R-Y-O-N-E!!
Backstage Xperience Dates:
August 5, 6, 11, 12 & 13 
Generously sponsored by the Irving S. Gilmore Foundation & Eaton
Students will tour the theatre, including technical design areas that are typically off-limits to the public. They get to experience hands-on learning about professional theatre production during the interactive presentations of technical and performance aspects of theatre. Q&A sessions will accompany the demonstrations and their experience in attending the evening's musical! Get details here.
SpongeBob SquarePants - AARON CZARNECKI
Patrick Star - PATRICK HUNTER*
Squidward Tentacles -  NICHOLAS BIDDLE
Sandy Cheeks - SYDNEY WEISER
Eugene Krabs - CHARLIE KING*
Sheldon Plankton - JOHN JAY ESPINO*
Patchy the Pirate - ROBERT NEWMAN*
French Narrator - STEVEN LEE BURRIGHT*
Sound Effects Guy - LUKE RAGOTZY*
Gary - KAYLA GEROGOSIAN
Pearl Krabs - DANIELLE ULLMAN
Karen - ZOE CONSTANTINDES
Perch Perkins - JACK YEATER
Mayor - JULIA ANNE COHEN
Mrs. Puff - ELIZA KNODE
Larry the Lobster - CHRIS RUBINGH
Old Man Jenkins - JASON KIMMEL