You've Waited Long Enough. Live Theatre is Back at the Barn!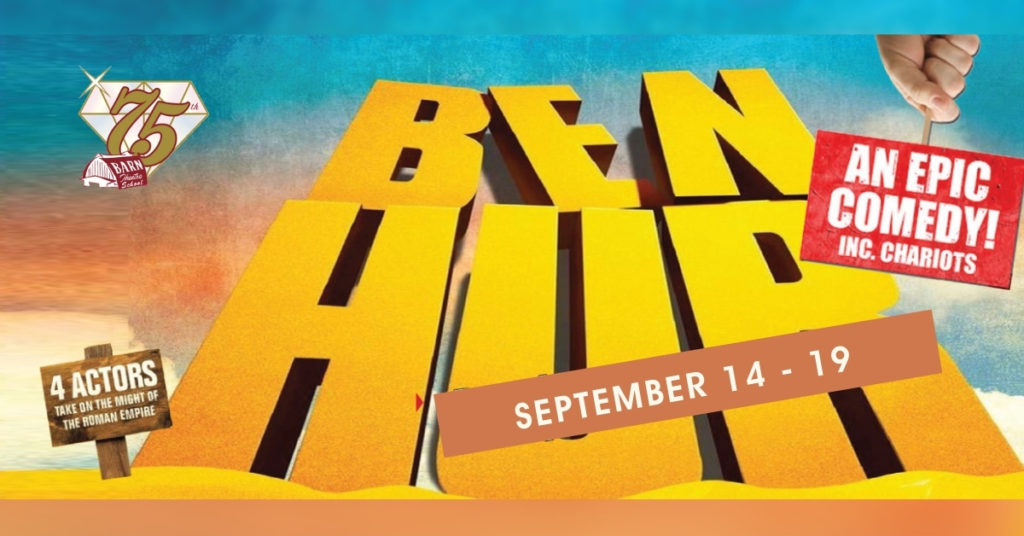 Ben Hur (A Comedy), September 14-19 A Comedy by Patrick Barlow Produced & Directed by Brendan Ragotzy Based on one of the timeless stories of ...
Get 2021 Season Updates Delivered to Your Inbox.
We always enjoy sharing amazing performances with you. And, we have a lot of other news and updates throughout the year. Be sure you're signed up for our email list to get the latest news, behind-the-scenes articles and more delivered into your inbox.
2021 Past Events. Which did you attend?
Double "0" 69 (Comedy) A hilarious performance about a double agent, who drinks, and the fate of the world rests in his hands. What could go wrong? After the demise of a considerable amount of a ...
Read More