Voting is NOW OPEN for the 2019 BroadwayWorld Detroit Awards!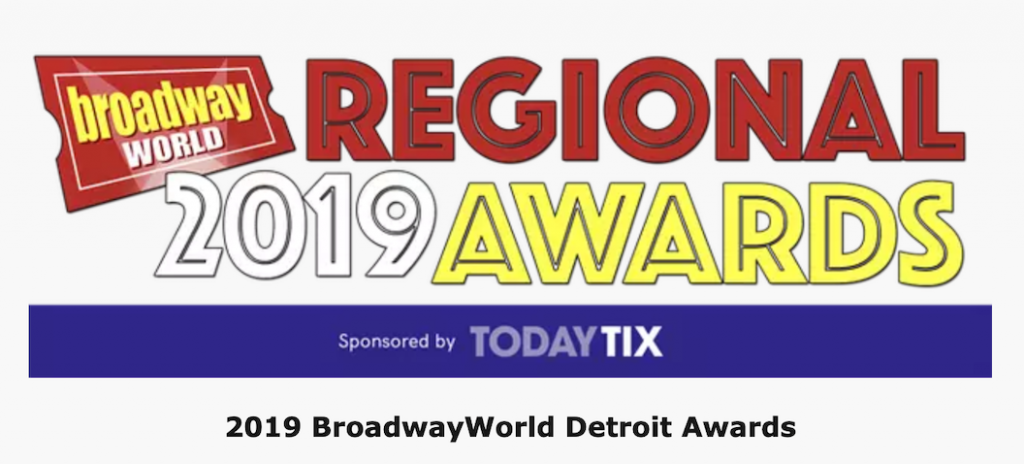 The nominees are set, and now you can vote to make sure your favorite local theatres and performers are recognized (especially your Barn favorites)!
You'll find regional productions, touring shows, and more are all included, honoring productions which opened between October 1, 2018 through September 30, 2019. Broadway World Detroit local editors have set the categories and now YOU get to nominate and vote for your favorites!
Voting is now open and will run through December 31. Winners will be announced in January!
Here's a list of the Barnies who were included in this year's nominees. No go out there and vote for them! Thank you.
Best Musical
Sweeney Todd
The 25th Annual Putnam County Spelling Bee
Best Actor in a Musical
Jamey Grisham, Big the Musical
Robert Newman, Sweeney Todd
Best Supporting Actor in a Musical
Bruce Hammond, Mamma Mia
Hans Fredricks, Mamma Mia
John Jay Espino, Sweeney Todd
Patrick Hunter, 25th Annual Spelling Bee
Best Actress in a Musical
Penelope Alex, Sweeney Todd
Melissa Cotton Hunter, Big the Musical
Best Supporting Actress in Musical
Brooke Evans, Mamma Mia
Melissa Cotton Hunter, Sweeney Todd
Molly Hill, The 25th Annual Putnam County Spelling Bee
Samantha Rickard,The 25th Annual Putnam County Spelling Bee
Best Music Direction
Brent Decker, Sweeney Todd
Best Choreography
Melissa Cotton Hunter, Big the Musical
Best Play
Steel Magnolias,
Best Actor in a Play
Charlie King, Love, Lies & the Doctor's Dilemma
Best Actress in a Play – all from Steel Magnolias
Kim Zimmer
Lori Moore
Melissa Cotton Hunter
Penelope Alex
Jennifer Furney
Best Director of a Play
Hans Friedrichs, Steel Magnolias
Best Youth Performance –  all from Big the Musical
Aiden Wall
Daniel Shubkegel
Georgia Hutton
Best Lighting Design
Lauren Gallup for Mamma Mia and Sweeney Todd
Best Set Design
Steven Lee Burright, Sweeney Todd
Best Costume Design
Michael Morgan Wilson, Sweeney Todd
Theatre of the Year – vote for the Barn Theatre
Best Ensemble of a Play – Steel Magnolias
Best Ensemble of a musical – Sweeney Todd
Best Director of a Musical
Hans Fredricks, Sweeney Todd
Patrick Hunter, Disaster