THE GIFT | SEPTEMBER 21 - 24
The story revolves around The Teller. Favorite Guest Star Barnie Robert Newman is featured as Ben, a bodyguard with an unwavering dedication to protect those who matter most to him. Barn Leading Lady Penelope Alex stars as The Teller, a woman with an extraordinary gift and a complicated history. Her daughter Cassie, portrayed by second year apprentice Lizzie Maguire, bears a tremendous responsibility to her family. Rounding out the cast are Barn regulars and fan favorites Charlie King as Woodson, Aaron Czarnecki as Trent, Melissa Cotton Hunter as Jean Cunningham, Eric Parker as Steve Hopkins, Steven Lee Burright as John Semell and Luke Ragotzy as Randall. Additionally, we have a first year apprentice Elizabeth Volpe portraying Sarah. The star-studded cast uncover their history, unearthing potentially perilous situations in this emotionally charged drama.
THE GIFT is produced and directed by Brendan Ragotzy. Brett Burradell and Brendan Ragotzy are Scenic Designers and Nettie Fischer is Costume Designer. Properties are designed by Steven Lee Burright with Lights designed by Adam Guerriero. Garrylee McCormick is the Hair/Wig Designer. Troy Benton is Sound Designer. Technical Direction is by Brett Burradell.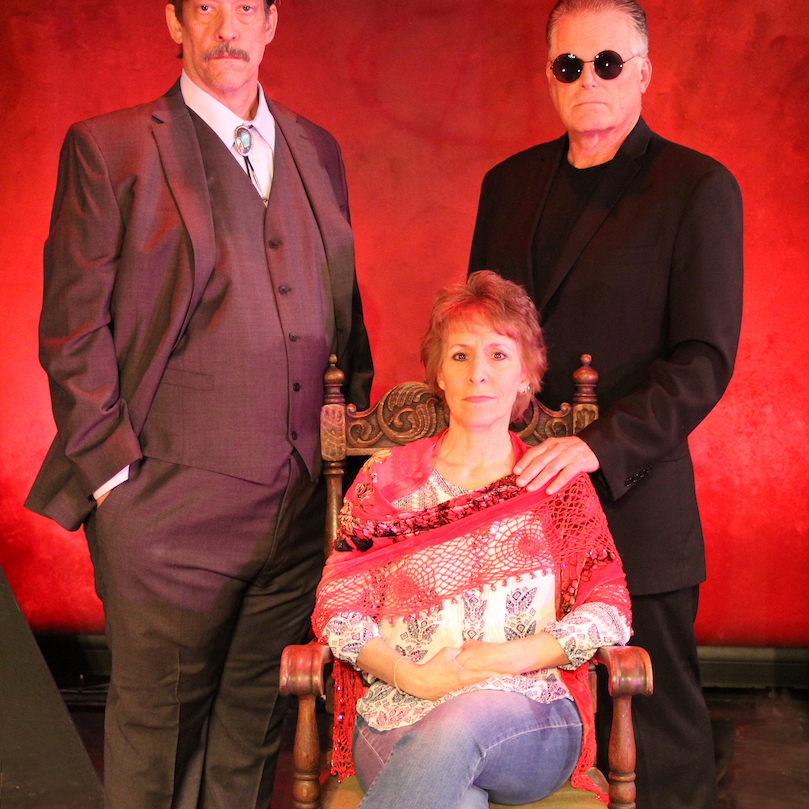 L to R: Charlie King, Penelope Alex, Robert Newman
Meet The Cast
The Teller - PENELOPE ALEX*
Cassie - LIZZIE MAGUIRE
Trent - AARON CZARNECKI*
Woodson - CHARLIE KING*
Ben - ROBERT NEWMAN*
Randall - LUKE RAGOTZY*
Sarah - ELIZABETH VOLPE
Jean Cunningham - MELISSA COTTON HUNTER*
John Semell - STEVEN LEE BURRIGHT*
Steve Hopkins - ERIC PARKER*
Please Note: Due to the nature of live theatre, our schedule is subject to change.