ANYTHING GOES | JULY 5 - 16
Step aboard the S.S. American and set sail on a madcap musical adventure with ANYTHING GOES! This classic Broadway show is packed with toe-tapping tunes, colorful characters, and plenty of laughs. Join Reno Sweeney and a cast of eccentric passengers as they sing and dance their way across the Atlantic, with mistaken identities, romantic mix-ups, and hilarious hijinks at every turn. Featuring timeless songs like "I Get a Kick Out of You" and "Anything Goes," this show is a perfect blend of nostalgia and modern-day fun. So grab your tickets, put on your dancing shoes, and get ready for a wild ride with ANYTHING GOES at the Barn Theatre. You won't want to miss this high-spirited musical extravaganza!
Backstage Xperience Shows
Friday, July 7
Wednesday, July 12
Thursday, July 13
Friday, July 14
Get details and reserve your spots now on our Backstage Xprience page.
1 Chaperone and 4 children, $39 for chaperone, children are free!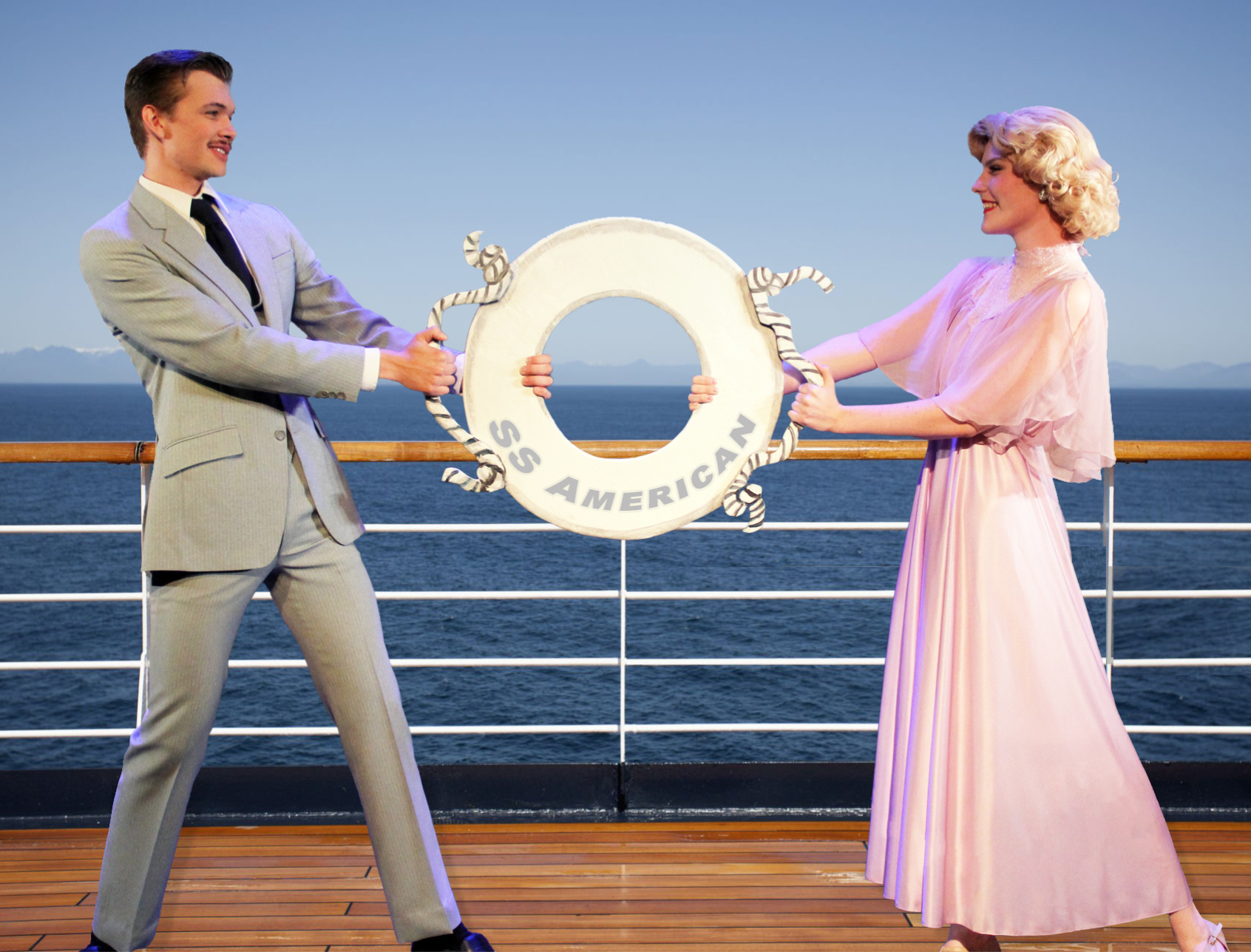 The Cast 
Reno Sweeney.................................................................................... MELISSA COTTON HUNTER*
Billy Crocker.................................................................................................. AARON CZARNECKI*
Hope Harcourt........................................................................................................ MELINA WALKO
Evangeline Harcourt.............................................................................................. PENELOPE ALEX*
Lord Evelyn Oakleigh...................................................................................... MICHAEL RICHARDS
Moonface Martin................................................................................................. JOHN JAY ESPINO*
Erma................................................................................................................... SOFIA MACALUSO
Elisha Whitney......................................................................................... STEVEN LEE BURRIGHT*
Captain.................................................................................................................... CHARLIE KING*
Purser......................................................................................................................... JACOB LESKO
Spit....................................................................................................................... LUKE RAGOTZY*
Dippy.................................................................................................................... JACOB RAGOTZY
Minister......................................................................................................... SEBASTIAN BARNETT
Sailor Quartet TRACE BURCHART, MAX ILAN, ELLIOTT AUSTIN WIRSHBA, WILL DAVIS-KAY
Angels KATIE SNOWDAY (Purity), OLIVIA STODDARD (Chastity), KASEY LAZAN (Charity), EMILY BABCOCK (Virtue)
Fred (Bartender)....................................................................................................... JAROD JEFFERY
Reporter............................................................................................................ ELIZABETH AVERY
Photographer............................................................................................................ JAROD JEFFERY
FBI Agents............................................................................... PATRICK HUNTER*, JOE PEHRSON
Passengers, etc. AUDREY ADJI, ELIZABETH AVERY, SEBASTIAN BARNETT, GABRIELLE BIEDER, ALLENA EVANS, JAROD JEFFERY, LIZZIE MAGUIRE, ELIZABETH VOLPE