MILLION DOLLAR QUARTET | JUNE 20 - JULY 2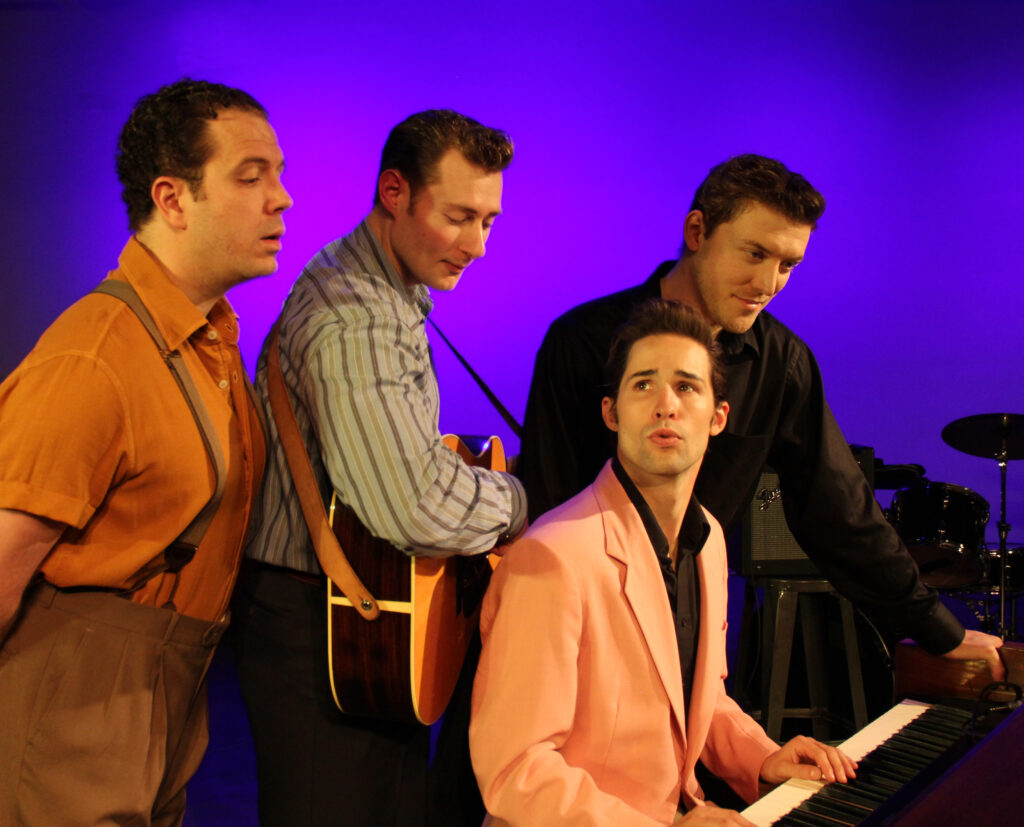 Get ready to rock and roll all night long with MILLION DOLLAR QUARTET! This high-energy jukebox musical takes you back to a legendary moment in the history of rock and roll, when Elvis Presley, Jerry Lee Lewis, Carl Perkins, and Johnny Cash came together for an unforgettable jam session at Sun Record Studios in Memphis. Featuring all the classic hits from the era, as well as some surprises along the way, this show will have you dancing in your seat and singing along to every tune. Don't miss your chance to experience the magic of MILLION DOLLAR QUARTET at the Barn Theatre. This is a show that's sure to knock your socks off and leave you wanting more!
The Barn Theatre School is set to thrill audiences with its upcoming production of the Tony Award-winning musical MILLION DOLLAR QUARTET, running from June 20 to July 2. Inspired by a legendary recording session that brought together rock 'n roll icons Elvis Presley, Johnny Cash, Jerry Lee Lewis, and Carl Perkins, the show promises a high voltage performance that will electrify your night.
Featuring timeless hits like "Blue Suede Shoes," "Great Balls of Fire," "I Walk the Line," and more, this musical journey takes you back in time to one unforgettable night of red-hot rock 'n' roll. With topnotch actors delivering live performances, an incredible musical score spanning rock 'n' roll, gospel, R&B, and country, and a talented creative team ensuring every aspect of the show is pitch-perfect, MILLION DOLLAR QUARTET is a must-see this season.
Performances will take place Tuesday through Saturday at 8 PM and Sunday at 5:00 PM. Don't miss out on this sensational musical experience! For tickets and more information, visit barntheatreschool.org.
TYLER MICHAEL BREEDING, Carl Perkins
Tyler is excited to make his debut at the Barn Theatre! Born and raised in small town Iowa, Tyler has performed all around the world. Most recently, he was Johnny Cash in the co-regional premiere of MILLION DOLLAR QUARTET CHRISTMAS and a swing for regional premiere of BEAUTIFUL: THE CAROLE KING MUSICAL at the Ogunquit Playhouse. Some favorite credits include the national tour of MILLION DOLLAR QUARTET where he was the Cash and Elvis cover and Johnny Cash at Mill Mountain Theatre's production. Other credits include Rhett in the original production of GRAND OLE COUNTRY at Little Theatre On the Square and Jimmy Ray in BRIGHT STAR at the Okoboji Summer Theatre to name a few. Special thanks to my community, family, and God!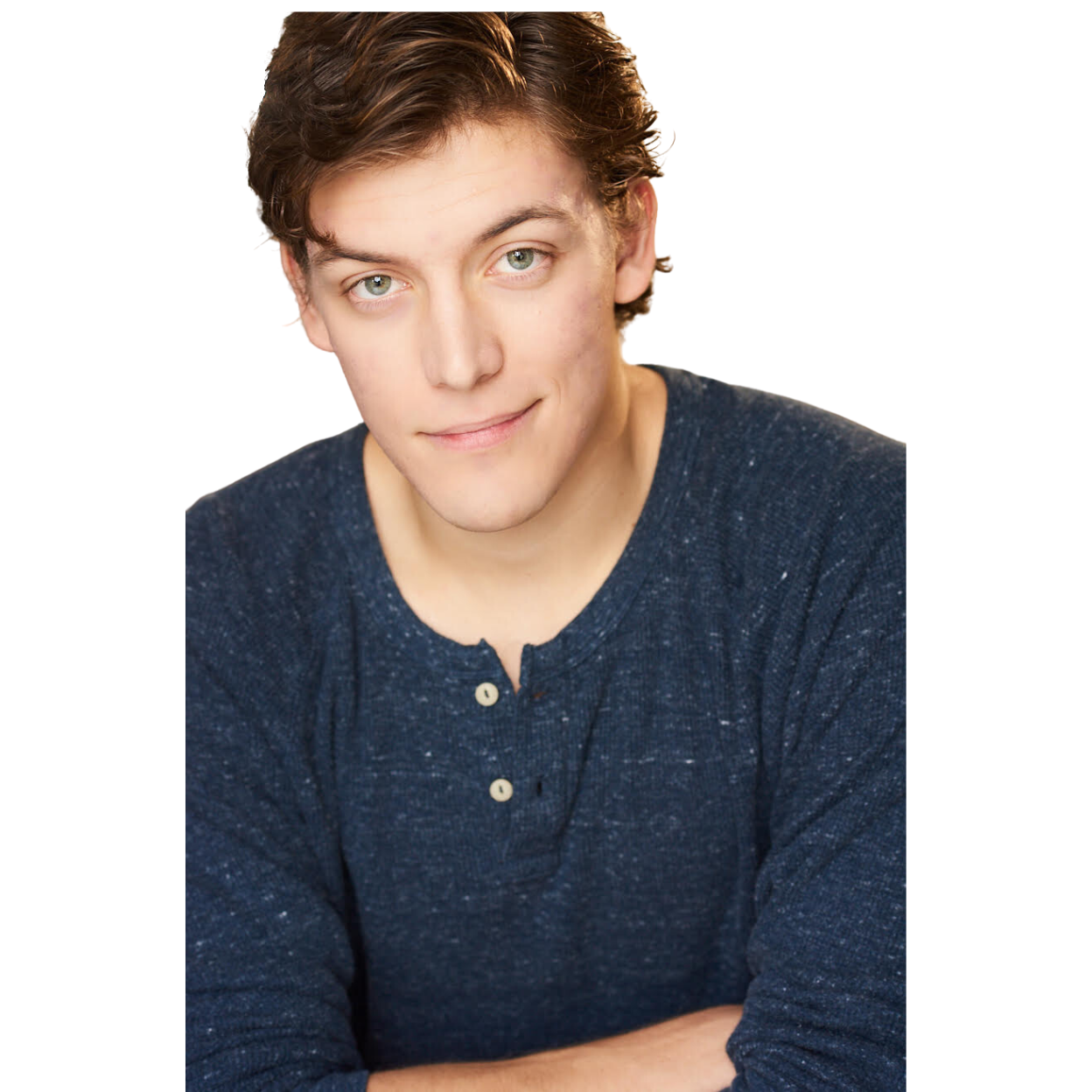 OWEN SQUIRE SMITH, Johnny Cash
Owen is making his Barn Theatre debut with MILLION DOLLAR QUARTET and we couldn't be more thrilled to welcome him! Originally from Grand Rapids, MI, Owen received his MFA in Acting from the University of Tennessee, Knoxville and his BFA in Acting for the Stage & Screen at Azusa Pacific University in California. Having appeared in many stage shows as well as movies, Owen is a multi-faceted performer. He would like to thank Brendan & Penelope for this wonderful opportunity, the production team, cast & crew, former teachers, his family, Mom, Dad, Grandma, and especially, Jesus Christ! He dedicates his performance to his Grandpa & Dad who introduced this music to him! @owensquiresmith
ERIC MORRIS, Jerry Lee Lewis
Eric is elated to return to the Barn once again! Last season, audiences delighted in his portrayal of Adam in SEVEN BRIDES FOR SEVEN BROTHERS. Other recent Barn credits include 9 TO 5 & MAMMA MIA! as well as portraying Robbie Hart in THE WEDDING SINGER. Eric also had the time of his life directing the musical that was "for everyone," SPONGEBOB SQUAREPANTS: THE BROADWAY MUSICAL! He apprenticed in 2007 and 2009, where he was Lead Tenor in THE PRODUCERS, Tommy in THE WHO'S TOMMY, and Tom Sawyer in BIG RIVER. Eric is currently based out of the Twin Cities where select credits include the World Premiere of RUNESTONE! A ROCK MUSICAL & A SERVANTS' CHRISTMAS at History Theatre, GUYS & DOLLS at the Guthrie Theater, ASSASSINS at Theater Latte Da, and THE BRIDGES OF MADISON COUNTY & THE PAJAMA GAME at Artistry Theater. Later this summer, Eric will direct the Minnesota Premiere of BEAUTIFUL: THE CAROLE KING MUSICAL at Theatre L'Homme Dieu! Regional Credits: Dayton Opera, Beef & Boards, Gallery Players, and the Heritage Theatre Festival. Eric was the Director of Production at the Old Log Theatre until 2022 where he directed their acclaimed production of A GENTLEMAN'S GUIDE TO LOVE & MURDER. Other Old Log directing credits include ESCAPE TO MARGARITAVILLE, THE PLAY THAT GOES WRONG, GHOST: THE MUSICAL, LEND ME A TENOR, & TENDERLY: THE ROSEMARY CLOONEY MUSICAL. Eric holds a BFA in Musical Theater from Ithaca College.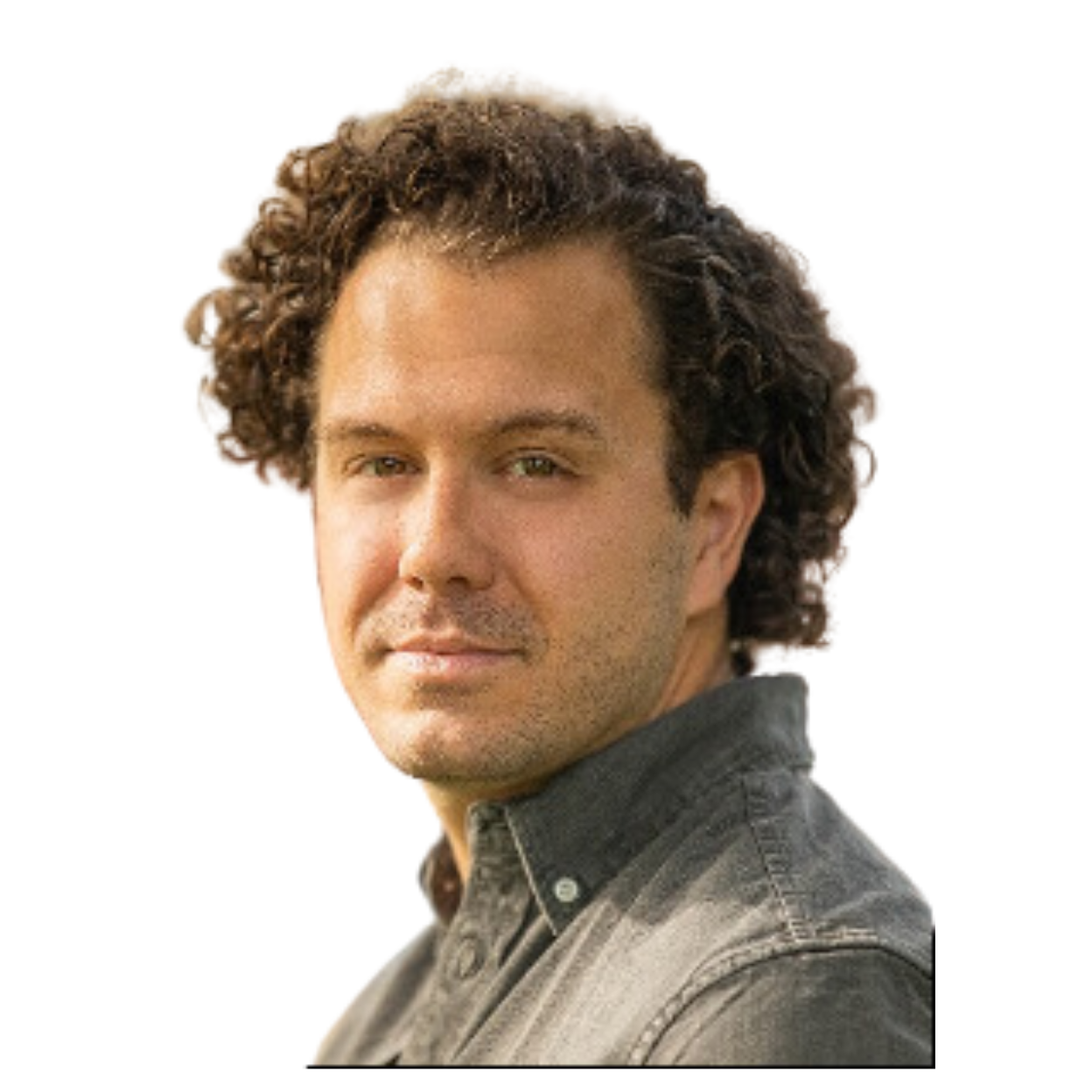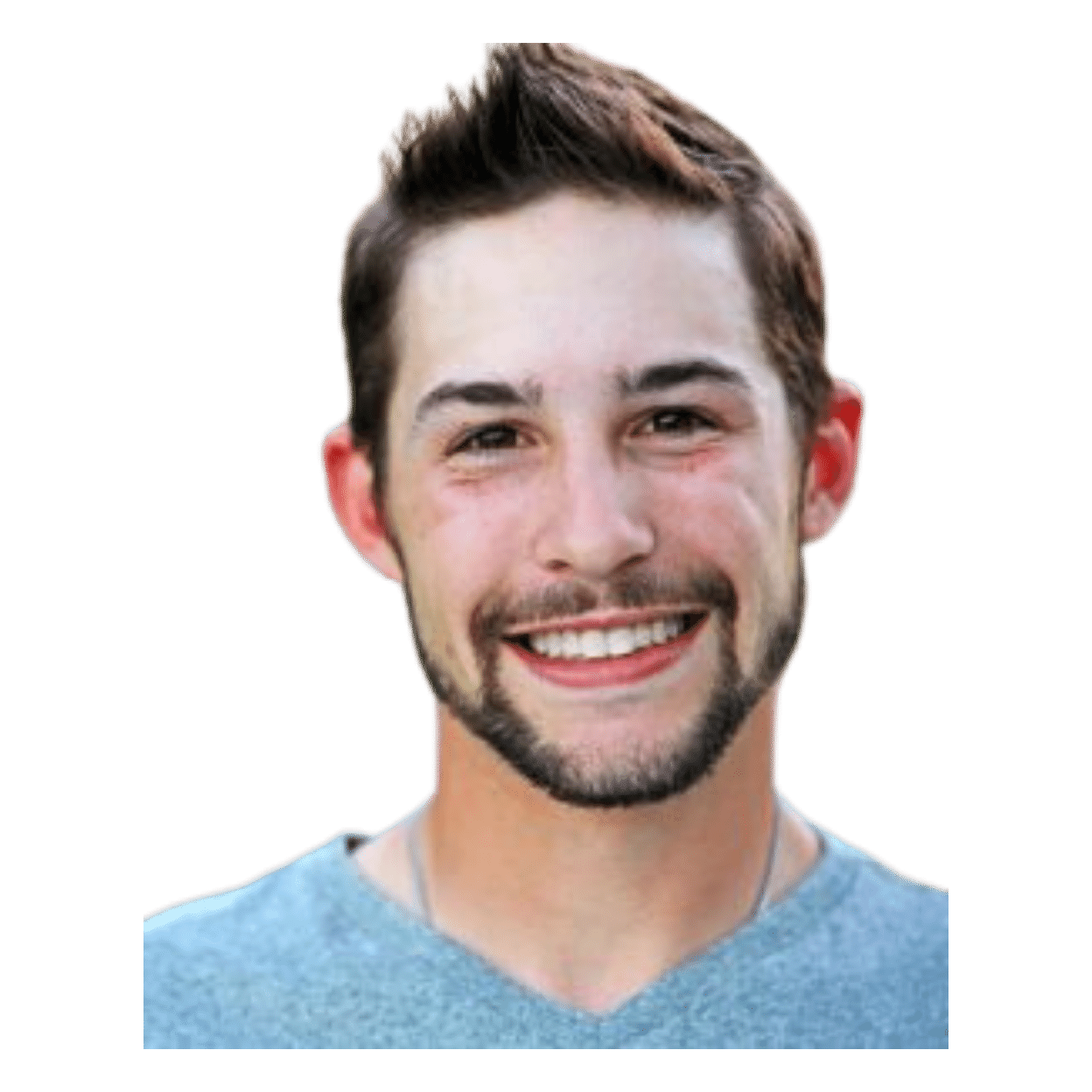 LUKE RAGOTZY, Elvis Presley
Audiences have seen Luke on the Barn stage literally all his life! Having fulfilled many staff positions at the Barn, performing has now taken more of a focus. Along with being a member of the Equity company, Luke is the Bar manager of the Rehearsal Shed, Miss Penelope's Saloon and he also directs Bar Shows. Some of Luke's favorite roles include Rocky in THE ROCKY HORROR SHOW, Stacee Jaxx in ROCK OF AGES, Gus in GROUNDHOG DAY, Agent Willcall in DOUBLE "O" 69, Remnar Soady in ESCANABA IN DA MOONLIGHT, and Pepper in MAMMA MIA! Luke is a Graduate of Western Michigan University with a degree in Theatre Studies with an emphasis in Directing. He wishes to thank his amazing family and his loyal friends for all of their love and support.
PATRICK HUNTER, Sam Phillips
Patrick returns this summer for his twelfth season on the Barn stage. Favorite Barn roles include Beadle Bamford in SWEENEY TODD, Judah Ben Hur (and many others) in BEN HUR, Father Flynn in DOUBT, Ned Ryerson in GROUNDHOG DAY and Nicely Nicely in GUYS AND DOLLS. Directing credits include two productions of DISASTER! The Musical, 9 to 5, BIG, SEVEN BRIDES FOR SEVEN BROTHERS, GROUNDHOG DAY and MISERY. Patrick's original farces, IN HOT WATER and A SLIPPERY SLOPE received world premiere productions on the Barn stage in 2020 and 2021.Patrick's work as an Actor, Director and Playwright on the Barn Stage has earned him a total of 5 Wilde Awards. Patrick holds an MFA in Theatre Performance from The University of New Orleans, and a BFA in Musical Theatre from Ithaca College. Patrick and his Barnie Bride, Melissa Cotton Hunter have two children, Christopher (8) and Cotton (6). Patrick would like to "thank Brendan and (my friend) Penelope for continuing to share the magic of the Barn Theatre with him and his family."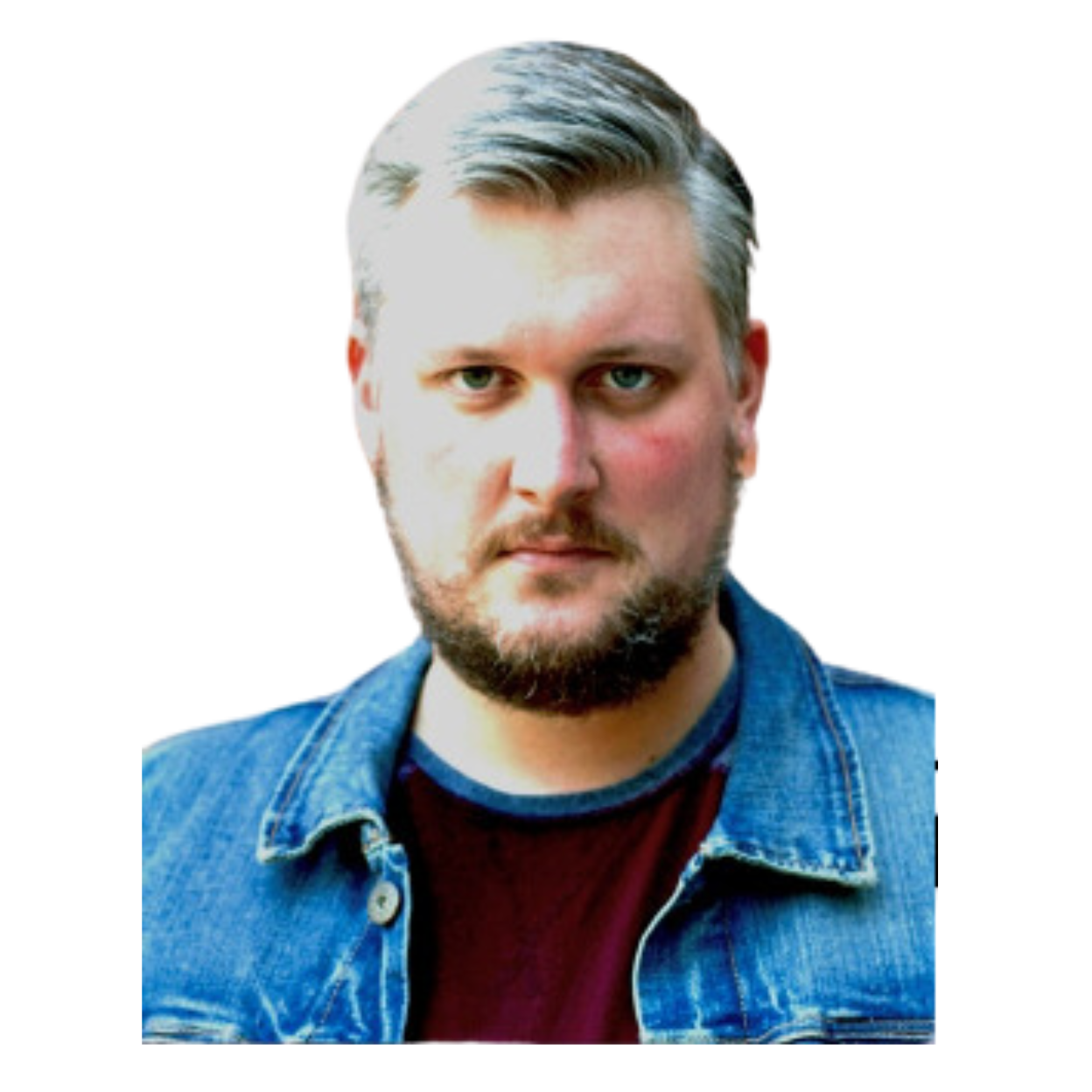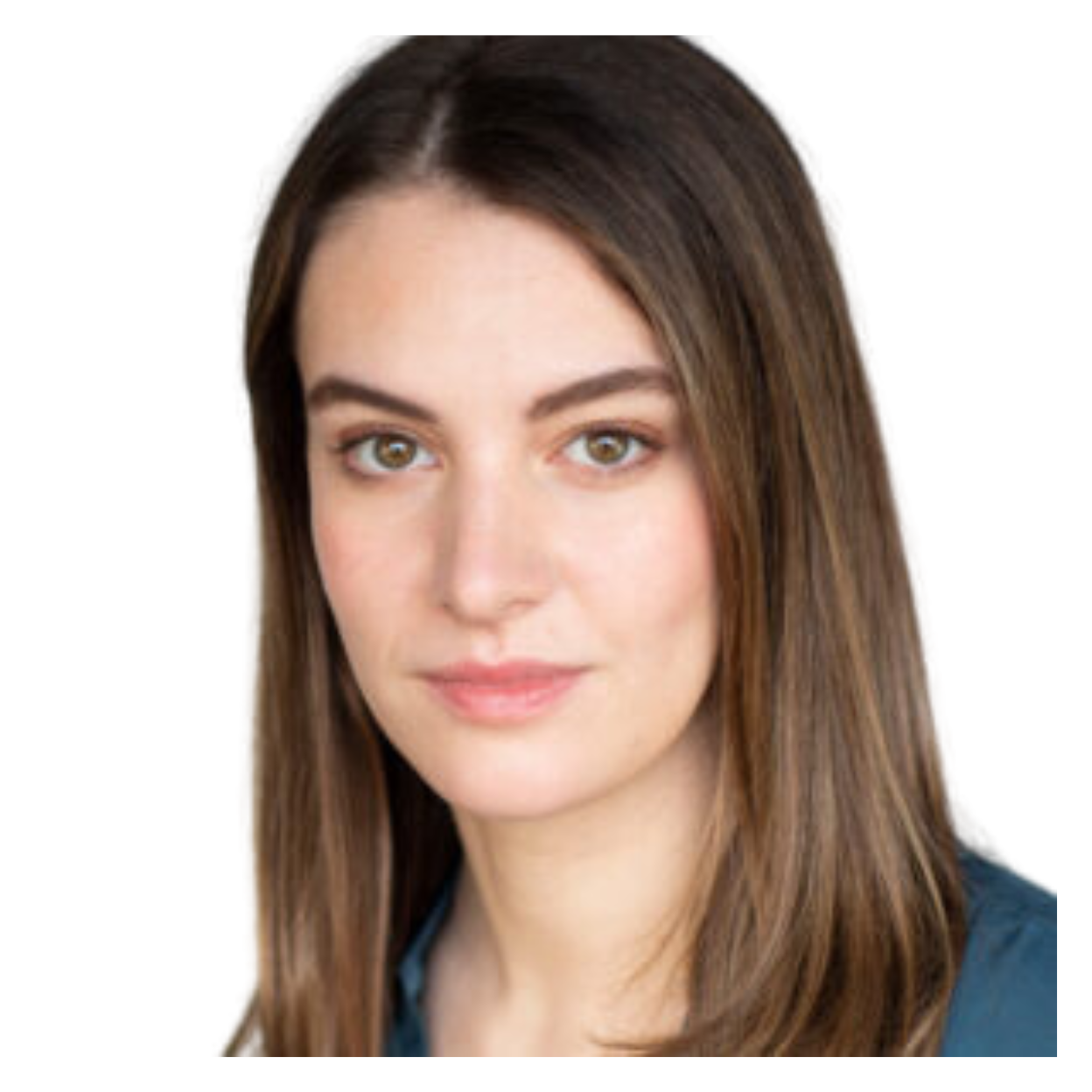 LIZZIE MAGUIRE, Dyanne
Lizzie is so happy to be back at the Barn Theatre for her second year as an apprentice! Last year, Barn audiences saw her on the Mainstage in Rodger and Hammerstein's CINDERELLA as a stepsister, in the ensembles of GROUNDHOG DAY and ROCK OF AGES, and Janet in THE ROCKY HORROR SHOW. She also performed in the 2022 Christmas Cabaret. A native of Oak Park, Illinois, she received her BFA in Music Theatre from Illinois Wesleyan University and made the move to New York City this past year. She would like to thank her family and loved ones for their absolutely endless support, encouragement, and love, and she is so grateful to everyone at the Barn for their collaboration in making this such an incredible place to work, grow, and create.
ELLIOTT AUSTIN WIRSHBA, Fluke 
Elliott is so excited to return to the Barn this summer! Elliott is a New York based storyteller. He holds a BFA in Musical Theatre and a Minor in Contemporary Drum-Set / Percussion from the University of Miami. Credits include: THIS IS OUR YOUTH portraying Warren, THE ROVER  as Blunt, INTO THE WOODS as the Narrator/Mysterious Man, THE CURIOUS INCIDENT OF THE DOG IN THE NIGHT-TIME  in which he portrayed Reverend Peters/Station Policeman. On the Barn Stage he was seen in last season's SEVEN BRIDES FOR SEVEN BROTHERS as Gideon, GROUNDHOG DAY as the mischievous Groundhog. Elliott sends huge congratulations to everyone involved in the Barn Theatre School's 77th season. Shoutout to Mom and Dad for their endless support! www.elliottaustinwirshba.com