Enjoy our new Pizza Kitchen!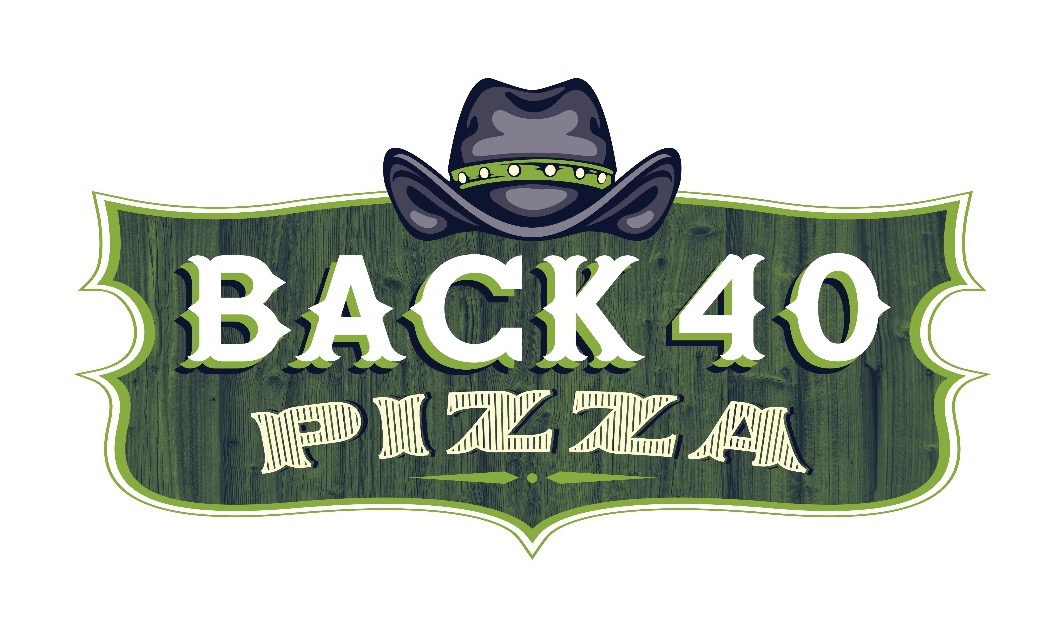 We're thrilled to announce the addition of Back 40 Pizza. Patrons can enjoy delicious pizza before the show, or order ahead to have it ready when you join us for the Bar Show.
Call ahead to order 269-731-4895 or stop into the Shed before your performance to order - and we'll have your food ready when you after the Mainstage Show.
Cheese Lovers: 10" 14.00 - 14" 16.00
Red Sauce and Blended Cheeses
Pepperoni: 10" 14.00 - 14" 18.00
Red Sauce, Mozzarella and Pepperoni
Lock, Stock and Barrel: 10" 16.00 - 14" 22.00 Red Sauce, Mozzarella, Pepperoni, Ham, Bacon and Sausage
The Back 40 Supreme: 10" 16.00 - 14" 22.00 Red Sauce, Mozzarella, Ham, Pepperoni, Sausage, Onions, Mushrooms, Bell Peppers
Chicken Alfredo: 10" 16.00 - 14" 20.00
Alfredo Sauce, Chicken, Bacon, Mushrooms,
Red Onions and Mozzarella
The Gyro: 10" 16.00 - 14" 22.00
Gyro Slices, Spinach, Feta Cheese, Olives, Tomato topped with Tzatziki Sauce
Cheeseburger in Paradise: 10" 15.00 - 14" 20.00 Cheese Sauce and Ground Beef topped with Pickles, Onions, and drizzled with Ketchup and Mustard
The Frank N Furter: 10" 15.00 - 14" 20.00 Cheese Sauce and Premium Hot Dogs topped with Fresh Onion & Pickles then drizzled with Ketchup & Mustard
The Kickin' Chicken: 10" 14.00 - 14" 20.00
BBQ Sauce, Chicken, Red Onions, Mozzarella drizzled with our house-made White BBQ Sauce
The Hawaiian: 10" 16.00 - 14" 20.00
Red Sauce, Mozzarella, Ham, Pineapple, and drizzled with Bourbon BBQ Sauce
Veggie Delight: 10" 14.00 - 14" 18.00
Red Sauce, Mozzarella, Bell Peppers, Onions, Mushrooms, Spinach, and Tomatoes
(Substitute Cauliflower Crust for any 10" Pizza for an additional 1.00)
Fresh Garden Salad: 7.00
Topped with Cherry Tomatoes, Cheddar Cheese, and Croutons
Add a scoop of our house-made Chicken Salad for 2.00
Choice of Ranch, Thousand Island, or Raspberry Vinaigrette dressing
Rehearsal Shed Eats
Snacks: Peanut/Salty Snack Mix 1.00
Bar Cheese and Crackers 4.50
Appetizers:
Shed Nachos: Regular/Deluxe 4.00/6.00
Michigan Meatballs with Homemade Sauce: (6 Per Order) 5.00
Popcorn Chicken: Regular/Family 6.00/18.00
Pretzel Bites and Beer Cheese: 7.00
Sweets: Chunky Chocolate Chip Cookie 3.00
Plainwell Ice Cream: 1 Scoop/2 Scoops 3.50/6.00
Flavors: Vanilla, Chocolate, Blue Moon, Rum Raisin, Gold Rush and Raspberry Sorbet