Guests are often surprised to see who started at the Barn Theatre. We love our Barnies. This is exactly why we say "See the stars of tomorrow, today"
"Barnies" are people who have been part of the Barn Theatre's resident company. Wherever Barnies go in their careers, we continue to applaud their achievements. Their many success stories - on stage, in film and on television- make us proud.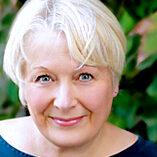 Barnie Equity 1975, 1977-1980, 1982-1986, 1995, 1999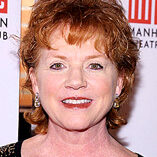 AKA Becky Gelke / Barnie EMC 1975 / Equity 1976-78, 1982-85, 1995
Becky Ann Baker was seen recently in THE GOOD FIGHT on CBS as well as IFC's BROCKMIRE. She was a regular on HBO's GIRLS hand has logged recent appearances on THE GOOD WIFE, MADAM SECRETARY, and GOTHAM.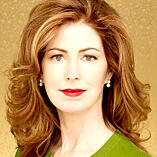 Barnie EMC 1977-1978
Dana Delany appeared on CBS's BULL and was recently on the Amazon original series HAND OF GOD as well as having a few projects in post-production.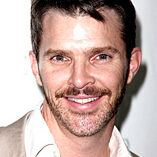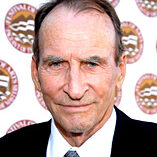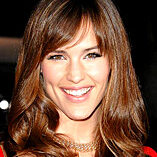 Barnie EMC 1993
Jennifer Garner (93) was an A-lister five years after her summer here - culminating with a major movie and television career. She's a Golden Globe Best Actress winner for her role on ABC's ALIAS, and a shortlist of her movie hits include her latest LOVE, SIMON, as well as DANNY COLLINS, DRAFT DAY, THE DALLAS BUYERS CLUB, VALENTINE'S DAY, JUNO, 13 GOING ON 30, ELECTRA, DAREDEVIL, and CATCH AND RELEASE. She has several films in various stages of preproduction and is very active on social media.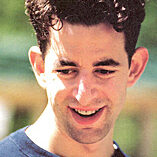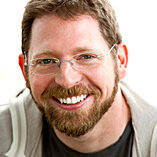 Barnie EMC 1992-1993
Kirker Butler (92, 93) is a former writer, producer, and occasional voice on Fox's THE FAMILY GUY. He also was Co-Executive Producer of its spinoff hit THE CLEVELAND SHOW. He produced THE NEIGHBORS and co-executive produced GALAVANT – both for ABC.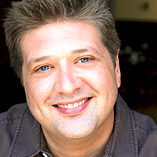 Barnie EMC 1993-1994
One of Kirker Butler's original screenwriting collaborators, Barnie Lance Barber (93, 94), is currently enjoying success as the dad in the major hit YOUNG SHELDON on CBS. He's had acting experiences on FAKING IT, BOB'S BURGERS and IT'S ALWAYS SUNNY IN PHILADELPHIA as well as a reprise of his 90s turn as Paulie G. on Lisa Kudrow's THE COMEBACK. He also has a role in the Barnie-filled RAUNCH AND ROLL.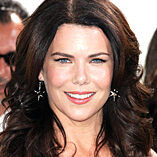 Barnie EMC 1987-1988
Lauren Graham, famous for WB's THE GILMORE GIRLS, also stared as Sara Braverman in NBC's PARENTHOOD and as Grace on WEB THERAPY. Lauren continues her guest starring appearances on shows such as the reboot of THE ODD COUPLE. Her movie credits include BAD SANTA, EVAN ALMIGHTY, CLOUDY WITH A CHANCE OF MEATBALLS. She is currently voicing Oxana Hauntley in VAMPIRINA on Disney, Jr.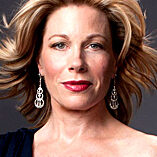 Barnie EMC 1980, 1981 / Equity 1982, 1985, 1990, 1991, 1996
Marin Mazzie was Tony-nominated for turns in PASSION, RAGTIME, and KISS ME KATE, headlined BULLETS OVER BROADWAY and THE KING AND I revival and sang a reading of ZORBA among other concert appearances with husband Jason Danieley. It was with heavy hearts that we bid our beautiful Marin farewell when she passed in September 2018. She was honored with a much deserved, honorary special Tony Award in the 2018 ceremony.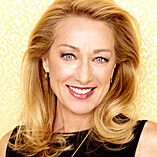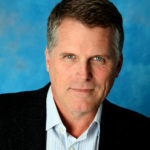 Barnie EMC 1981 / Equity 1986, 1989, 1991, 1996, 2008, 2011, 2013-2015, 2017-19, 2021
Robert is fresh from another stint Off-Broadway in PERFECT CRIME. To the delight of all, Robert and Kim Zimmer appeared on the Barn's stage together in 2017's THE LION IN WINTER and they also reteamed for a well-received production of WHO'S AFRAID OF VIRGINIA WOLF recently at the Nantucket Theatre Workshop. Robert has acquired a new, youthful fanbase in voicing the character of Mr. Gillis in the video game Red Dead Redemption II.
Kim Zimmer herself will forever be Reva Shayne to devotees of the late, lamented GUIDING LIGHT. She was notable for causing trouble for Robert Newman's Josh Lewis. She toured as Madame Morrible in WICKED. Newman (81,86, 89, 91, 96, 08,11,13,14,15,17-19) never seemed to mind too much.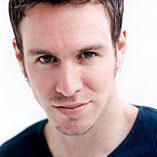 Barnie EMC 1993-1995 / Equity 1996, 1998, 2000, 2002
Stephen Lynch still tours with fellow Barnies Charlie King (91-94, 09, 11019) and Rod Cone (94, 96) in his rotating company of musicians, comedians, and oddballs. Stephen was nominated for Drama Desk and Tony awards for his starring turn as Robbie Hart in the Broadway mounting of THE WEDDING SINGER. He is extremely active on social media and has a new soon-to-be-released album.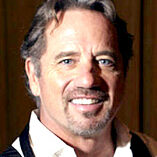 Barnie EMC 1976, 1977 / Equity 1981, 1985, 1988, 1990, 1992-98, 2002, 2004, 2015
Barn favorite, Tom Wopat. His Broadway and national tour resume is vast with his most recent appearance being the Sheriff in THE TRIP TO BOUNTIFUL opposite Vanessa Williams and Cicely Tyson. Other credits include CATCH ME IF YOU CAN, 42ND ST (Julian Marsh), CHICAGO (Billy Flynn), GUYS AND DOLLS (Sky Masterson), CITY OF ANGELS (Stone), GLENGARRY GLEN ROSS (James Lingk), ANNIE GET YOUR GUN (Frank Butler - Tony nominee) and A CATERED AFFAIR (Tom drama desk and Tony nominee). Tom 's theatrical and musical career is eclipsed only by his place in TV history as Luke Duke on the original THE DUKES OF HAZZARD. He also has scores of guest appearances and television movies to his credit. Tom had a surprise holiday album chart hit with his "Home for Christmas" record with fellow 'Duke' John Schneider.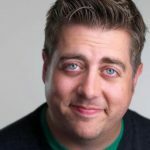 Barnie EMC 2003-2005, 2007, 2009
Eric Petersen is currently filming the AMC Series Kevin Can F*ck Himself, which came out in summer 2021. He originated the Broadway role of Brick in Jimmy Buffet's ESCAPE TO MARGARITAVILLE. Eric has also graced the Broadway stage in SCHOOL OF ROCK as Dewey Finn, PETER AND THE STAR CATCHER as Ted, and SHREK THE MUSICAL as Papa Ogre while understudying Shrek. Eric appeared on F'D, KIRBY BUCKETS, CSI: CRIME SCENE INVESTIGATION and BIG BANG THEORY and as Kirstie Alley's son in TV Land's KIRSTIE. In addition to frequent featured appearances on many shows, Eric has several upcoming releases on the slate.