Emily Agy
Marlena – Buddy: The Buddy Holly Story
Emily is joyfully storming the Barn for the first time!  Favorite credits include Tour: Dora's Pirate Adventure, UK and Australia Tours, SHOUT! A Mod Musical.  Regional: Ragtime, This Only Happens Once, Vegas Nocturne, R&H's Cinderella, You're A Good Man, Charlie Brown, Phone Calls From The Tub. Emily holds a BFA Musical Theatre Program, Syracuse University.  Thanks to friends, teachers, and Justin who is "Great."  For Mom, who is everything. Love and pixie dust.
Courtney Bruce*
Joanne Jefferson – RENT
Courtney is delighted to be making her debut performance here at the Barn Theatre. Some of her recent credits include her work at the Sierra Repertory Theatre, CA in SISTER ACT as Deloris, at the Candlelight Pavilion Dinner Theatre, CA in the WIZARD OF OZ as Miss Gulch/Wicked Witch of the West, and the Hudson Theatre, CA in VISIONARY MAN in which she portrayed Mamie. She has also toured nationally as a vocalist with the reggae/rock band Gingermaker. She would like to thank her husband Brian, for all his continued support and encouragement.
Andy Christopher
Buddy – Buddy: The Buddy Holly Story
We are very excited to welcome Andy to the Barn in one of his favorite roles! Andy was originally on the path to medical school, working as an EMT in Lubbock, TX, when he fell into an audition for this very show in 2010. The audition forced him to pick up a guitar for the first time, and he hasn't put it down since! He has since performed this titular role on the National Tour as well as in Regional theatres such as The Muny in St. Louis, Casa Mañana in Texas, Maine State Music Theatre, The Fulton Theatre in Lancaster, PA, Pittsburgh CLO, and the Ogunquit Playhouse in Maine. Other regional credits include HANK WILLIAMS: LOST HIGHWAY (Hank Williams), GODSPELL (Jesus), and EDGES (Man 2).
"Many thanks to Brendan and the Barn, Jockey, my wondrously supportive family, and my darling wife, Esther." Ps100.2. www.andychristopher.net.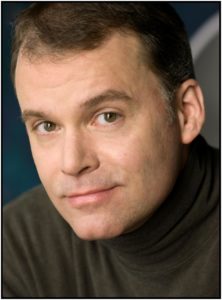 RICHARD MARLATT*
Joseph Pulitzer – Newsies
The Barn company is thrilled to welcome Richard back! He last appeared at the Barn as Mr. Banks in Disney's MARY POPPINS. Based in Chicago for many years, Richard has performed with Paramount Theatre, Ravinia, Marriott Theatre, Chicago Dramatists (Associate Artist), Drury Lane, Provision, First Folio, Chicago Shakespeare, The Goodman, and Shaw Chicago.  Regional credits include: ATOMIC, CALENDAR GIRLS, SYNCOPATION, and THE THREE MUSKETEERS, among other plays, at Meadow Brook Theatre, Franklin Roosevelt in ANNIE WARBUCKS (Theatre at the Center), Titus in TITUS ANDRONICUS and Petruchio in TAMING OF THE SHREW (Nebraska Shakespeare), Hannay in THE 39 STEPS, Tito in LEND ME A TENOR, Versati in THE UNDERPANTS, Selznick in MOONLIGHT AND MAGNOLIAS (Human Race), Scrooge in SCROOGE THE MUSICAL (Fireside Theatre), Reverend Shaw in FOOTLOOSE, Alan Swann in MY FAVORITE YEAR, and Harold in THE FULL MONTY (Little Theatre on the Square), and Melvin P. Thorpe in THE BEST LITTLE WHOREHOUSE (Peninsula Players). Richard has worked with Actors Theatre of Louisville, Cincinnati Shakespeare, Madison Repertory, Michigan Opera Theatre, and Nebraska Repertory, among many other companies, and roles include Don Quixote, Count Dracula, and Hamlet.  He has written and performed the one man play ABRAHAM LINCOLN CARVED IN STONE, and his training includes:  Royal National Theatre's Acting Studio (London), National Shakespeare Conservatory (New York), and a Fine Arts Degree as an Actor and Director.  Richard is glad to have apprenticed here at the Barn many years ago, and is a proud member of Actors' Equity Association and Screen Actors Guild-AFTRA.
Robert Newman
Claude Frollo, THE HUNCHBACK OF NOTRE DAME
Henry II, King of England, THE LION IN WINTER

Robert has become a favorite guest star for the Barn the past few years, with starring roles in LOVE LETTERS, FIDDLER ON THE ROOF, and THE BEST LITTLE WHOREHOUSE IN TEXAS being his most recent turns on the Augusta stage. Robert is perhaps best known for his 28-year run as Joshua Lewis on the longest running program in broadcasting history, Guiding Light. The role garnered him 2 Daytime Emmy nomina­tions for Outstanding Lead Actor in a Drama Series. He has recently guest starred on Homeland, Criminal Minds, NCIS, and Law and Order: SVU.  Film credits include Amazing Spider-Man 2, Dracano, and the short film Deadline, for which he won the Best Actor award at the Los Angeles Independent Film Festival. Off-Broadway Credits include PERFECT CRIME, SHE'S OF A CERTAIN AGE, SESSIONS: THE MUSICAL, and QUIET ON THE SET. Regional credits include the world premiere of Naked Influence at Capitol Rep in Albany, Stephen Sondheim's Putting It Together at Delaware Theatre Company, Other Desert Cities at Cape May Stage; Man of La Mancha and Gypsy (with Tovah Feldshuh) at BRT; Curtains at Paper Mill Playhouse and TUTS; ANNIE at NCT; NINE at NSMT; GYPSY (with Kim Zimmer), A LITTLE NIGHT MUSIC and The Full Monty at PCLO. Other Barn credits include PICNIC, BAREFOOT IN THE PARK, ROMANTIC COMEDY, SYLVIA (which he also di­rected), MAN OF LA MANCHA, PETER PAN and DEATHTRAP. He is thankful for his wife Britt, and their now-grown children, Connor and Kendal.
Byron Glenn Willis*
Tom Collins – RENT
Byron Glenn Willis is happy to be returning to the Barn where he was seen in our previous productions of Hair, Big River, and Civil War. Other credits include: Smokey Joes Café, Alabama Story, The Full Monty, Little Shop of Horrors, Sister Act, Dreamgirls, Once On This Island, Hank Williams: Lost Highway, Porgy & Bess, Caroline or Change, Pullman Porter Blues, Purlie, Ragtime, TV/Film: Barbershop 2, R. Kelly's "Trapped In The Closet," "Detroit 1-8-7," "Chicago Code," "Chicago P.D." Byron is a proud member of AEA and Paonessa Talent. Much thanks to Brendan Ragotzy!! "Thanks to the Creator of All for All."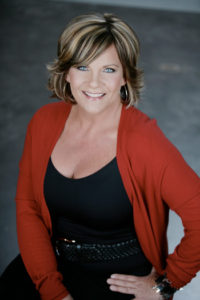 Kim Zimmer
Queen Eleanor – THE LION IN WINTER
Kim's has spent quite a few seasons here at the Barn thrilling audiences with performances in THE RAINMAKER, THE BEST LITTLE WHOREHOUSE IN TEXAS, JAKE'S WOMEN, DAMN YANKEES, LOST IN YONKERS, SHIRLEY VALENTINE, BLOOD BROTHERS, GYPSY, SUNSET BOULEVARD and most recently HELLO, DOLLY! She is best known as Reva Shayne on Guiding Light where she received four Lead Actress Emmys along with 11 Nominations. Kim's regional and off-Broadway credits include FOUR DOGS AND A BONE; LOVE, LOSS, AND WHAT I WORE, DIRTY BLONDE, and CURTAINS to name a few. Kim also toured nationally with Broadway's WICKED as Madame Morrible. Other television credits include Seinfeld, Designing Women, Models, Inc. and MacGyver. Zimmer's experience in Daytime T.V spans 32 years and is chronicled in her bestselling memoir "I'm Just Saying!" available on Amazon.com. Married to A.C. Weary for thirty-six years, they have produced three beautiful and successful children, Rachel, Max & Jake. Kim, as always, is thrilled to be back home at the Barn this summer!