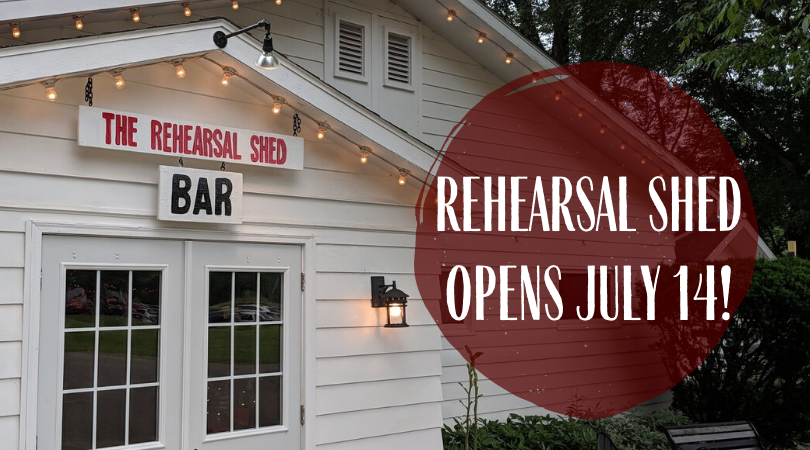 It's been an interesting few months and although it looked like we wouldn't be opening any time soon, we're excited to announce that our Rehearsal Shed is set to open July 14! We're looking forward to offering special shows to our loyal patrons starting next week. With the delay of our 2020 summer season due to COVID-19, this is a great opportunity to be able to provide you all with entertainment in a safe environment.
You, your family, and friends can take in a classic bar show and great food with a few adjustments to keep everyone safe. We've moved our floor plan to accommodate for social distancing, invested in air purifiers, and added hand sanitizing stations—all measures to ensure that the Shed is clean, pristine, and ready for bar shows!
Other updates including painting, floor to ceiling cleaning, and newly waxed floors. We put a lot of time and effort into making sure that the space looks and feels comfortable, and we're excited to share it with you.
Please note that servers will be wearing masks inside the Rehearsal Shed.
Reservation information will be posted soon!